Hasbro my3D Brings 3D Gaming, Movies And AR To iPhone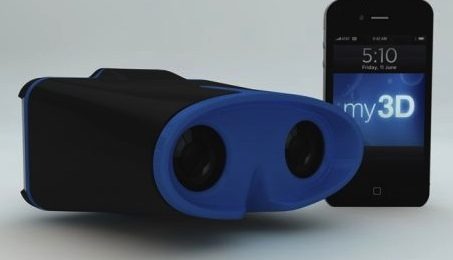 Someone at Hasbro has obviously been digging through the internet archives and decided that what iPhone and iPod touch users are crying out for is a 3D viewer for their Apple device. The Hasbro my3D is a stereoscopic viewer that your iPhone slots into, showing entertainment, gaming and other content in 3D.
The my3D was apparently created with Apple's own input, so this isn't some ridiculous soon-to-be-forgotten accessory. In fact, 3D content will apparently get its own place in the Apple App Store, with Hasbro inking deals with Dreamworks Animation, Discovery, Sony and Imax for film preview and trailer content.
Meanwhile there are ongoing deals with tourism boards and attractions, so you'll be able to explore coral reefs and the Santa Monica Pier with the my3D, while gaming is also high on the agenda. The Hasbro my3D is expected to arrive in spring 2011, priced at around $30.
[via MacRumors]