Has HTC Redeemed Itself?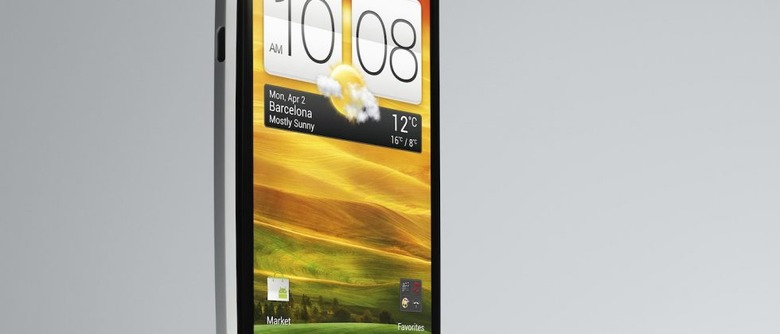 HTC had a lot to prove at Mobile World Congress, and the first signs are promising. The HTC One X, One S and One V are each distinctive and thoughtful designs, with none of the embarrassed "me too" shuffling many of the company's 2011 phones suffered. "It's a new HTC" UK head of marketing James Atkins told us in a pre-MWC briefing with the new One Series handsets last week. "We asked ourselves, what can we do to engage with consumers?"
Ironically, actually listening to what they want seems to have done the trick. According to HTC's research, the camera is the biggest single thing consumers look at when picking a phone, hence the company's current photography focus. A new, Backside-Illuminated (BSI) sensor, light-loving f2.0 lens and custom HTC "Image Chip" promise to deliver on the hardware side, while reworked software that puts the best functionality at the top level of the UI should bypass usability issues. Most notable, perhaps, these new abilities aren't being reserved solely for the top-spec models: all three of the new One Series get them all.
We've been vocal critics of HTC's approach to ecosystems and services in the past year. The company struggled to compete on hardware alone against rivals like Samsung and Apple, but failed to successfully leverage – or even remind most customers of the existence of – services and apps like HTC Watch, OnLive and HTCSense.com. Meanwhile the Sense UI became bloated and over-animated, concentrating too much on looking different rather than delivering actual improved usability.
HTC is moving away from that, though the company is clearly is still at the beginning of that journey. Sense 4.0 is the first step, HTC director of commercialisation product management Graham Wheeler, a conscious effort to reduce needless visual gloss and corral together services both first- and third-party: the Music Hub, for instance, brings local music, radio and streaming services like Spotify under a single roof, rather than demanding the user hop between apps.
[aquote]HTC isn't entirely wedded to Android[/aquote]
Nonetheless, HTC isn't entirely wedded to Android, despite all of its Mobile World Congress – and indeed any recent – devices all running Google's OS. The introduction of a Tegra 3 based device after a few years of Qualcomm loyalty is, Wheeler says, an example of how HTC isn't wedded to any single platform or hardware provider. We can expect Windows Phone One Series handsets, for instance, as well as HTC picking and choosing from a broader range of hardware so as to keep its phones competitive.
In some ways, HTC's "Quietly Brilliant" approach has backfired over the past 18 months. The company hasn't shouted about its software contributions to Windows Phone, for instance, or indeed other services enjoyed by users of multiple platforms. HTC helped OnLive reduce response lag in touchscreen controls, Wheeler pointed out, with the two companies collaborative work on the Flyer. You'd never know about it, though, as unlike the company's rivals, HTC hasn't been talking about much beyond their hardware launches in 2011. Perhaps that's down to wariness over leaks, something HTC obviously still needs to address by the evidence of the past month or too.
Most importantly, HTC isn't hanging around when it comes to getting products out the door, and nor has it carried out its usual sin of neglecting the North American market with its headline-grabbing European flagships. The HTC One X, One S and One V are all expected to hit European shelves within sixty days of today's unveil, and AT&T and T-Mobile USA have already confirmed they'll be offering their own versions of the One X and One S.
It's early days for HTC; we need to spend more time with the three new phones to know whether they're truly competitive against handsets from Samsung and others. Nonetheless, HTC execs are certainly making the right noises about the direction the company needs to take to reclaim at least part of its earlier momentum.