Harry Potter movies return to theaters for IMAX encore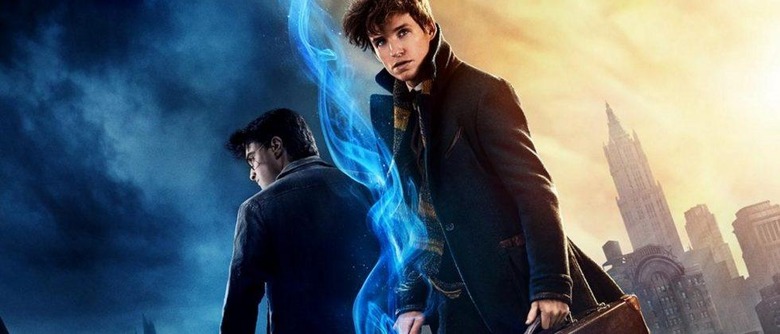 It's been a few years since the Harry Potter film series wrapped up, but J.K. Rowling's fantasy world will be returning to theaters next month with the release of Fantastic Beasts and Where to Find Them. Though the new movie won't feature the familiar Potter cast, there will be one way to catch Harry, Ron, and Hermione back on the big screen one more time. IMAX announced today special screenings of the entire series in the lead up to the release of Fantastic Beasts and Where to Find Them.
Starting on Thursday, October 13, IMAX theaters around the country will begin a run through of all eight Harry Potter movies, starting with 2001's Harry Potter and the Sorcerer's Stone and ending with 2011's Harry Potter and the Deathly Hallows – Part 2. IMAX points out in its announcement that show times will vary by location, so check with your local theater to get the details.
Attempting to catch all eight movies will is a feat likely to be achieved by only the most Potter-obsessed, as a movie marathon in an IMAX theater isn't going to be cheap. Still, if you've never seen the Harry Potter film series, this is a good chance to get caught up, assuming you don't mind running through (and paying for) the entire series in a single week.
There's an extra incentive to catch at least one of the movies during the series' brief stint on IMAX screens, as there will be a special preview of Fantastic Beasts and Where to Find Them for those who attend. The film adaptation of Fantastic Beasts serves as something of a prequel to the Harry Potter saga. The movie follows a wizard named Newt Scamander and is actually set in the US instead of the UK like the original Harry Potter stories.
If you're interested in catching some of these Harry Potter screenings, hit the source link below to see which IMAX theaters will be showing the movies. Fantastic Beasts, the first movie in a new trilogy, will be arriving in theaters on November 18.
SOURCE: IMAX