Harmonix unveils Dropmix, a music remix game with cards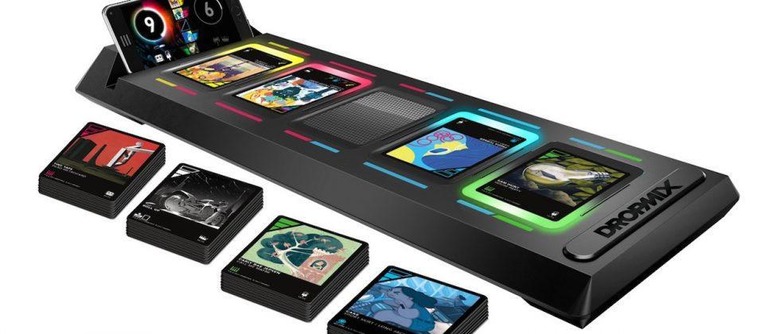 Harmonix, the developer behind the hits Rock Band and Dance Central, have returned with yet another music rhythm game: Dropmix. But rather than requiring players to purchase a collection of plastic instruments for their game consoles, Dropmix is played with a pack of physical cards and a board that connects to an iOS or Android device. Being released in partnership with toy-maker Hasbro, the game is like a mash-up of DJ remixes and strategic deck building.
Here's how Dropmix works: the board connects to a smartphone app via Bluetooth and can recognized the NFC-enabled cards as they're put down. Each card represents the vocals, drums, or bass of a different song, such as the vocals from Ed Sheeran's "Sing" and the bass of The Jackson 5's "I want you back." Song mixes are then created as different cards are put down in different order.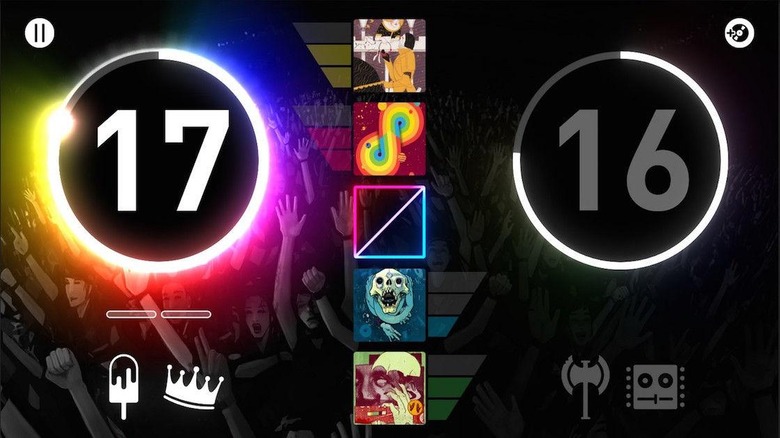 The game can be played as 1v1 or 2v2, with points determined by the hand of cards that are played. The remix that's created is also affected by when and where cards are played, while the app keeps track of score and can even save the songs from different play sessions. There's also a free play mode where players can simply see what they come up as they mix and match cards.
Like Harmonix's previous titles, Dropmix will be a bit more expensive than your typical board game. When it's released in September, the core game will be priced at $100 and include the board and 60 game cards, with the app being free for iOS and Android. More cards can be added with 16-card and 5-card packs, for $15 and $5, respectively, and Hasbro says there will be 300 cards available by the end of the year.
SOURCE Harmonix