Harman JBL OnBeat Xtreme hands-on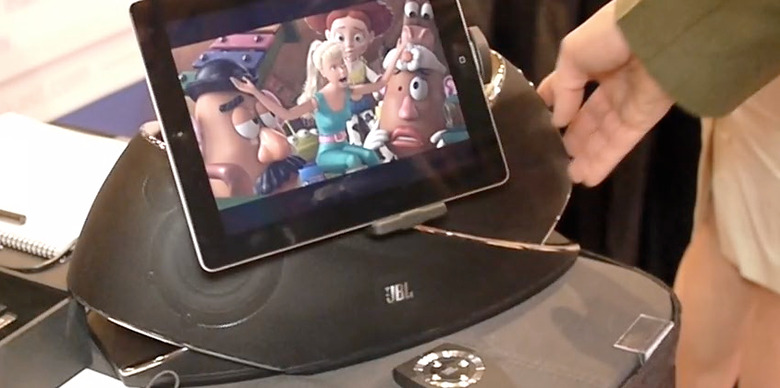 The folks at Harman have come correct with a brand new iPad dock/amplifier by the name of OnBeat Xtreme, this device able to not only hold your device and play media through your basic Apple port, but through Bluetooth as well. This device will turn your iPad into a massive media machine, it sitting below your device as it holds it vertical or horizontal and blasts the beats forward through a rather stylish X of speaker fronts. Look like the rock and roll machine for you?
We were given a hands-on look with this device that included the iPad only, but note the following: its fully capable of working with all manner of Bluetooth enabled devices for audio. looking just a bit emptier without the iPad it's made for sitting in the dock. This dock is able to work with A2DP and AVRCP Bluetooth profiles, and also has a lovely 3.5-mm input jack so it again can work with one whole heck of a lot MORE devices. It's connected!
This device is available this season for a cool $499.95 and is part of a suite of devices, if you please, of speakers working with mobile devices for your pleasure. Check out our hands-on pics and check out the hands-on video in just a bit!