Happy Holidays from SlashGear!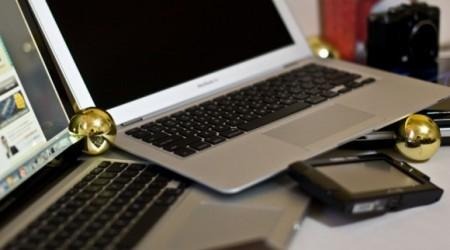 Whether you celebrate Christmas, Hanukkah, or just plain old December 25th, the whole SlashGear team wishes you the very happiest of holidays. We'll be spending the day away from the keyboard (and we hope you can too, unless you got a keyboard as a present), trying to avoid giving out too much unofficial tech support to friends and family.
It's been a blockbuster year for tech, gadgets, and consumer electronics news. Phones have gotten bigger, tablets have become more useful, and we've seen the long reach of iOS and Android spread even further, including into car dashboards and onto our wrists.
Hopefully some of your favorite devices will have ended up wrapped in brightly colored paper (or maybe just an Amazon box) today, whether it's a gift from a loved one or simply a present for yourself. We'd love to hear about the tech under your tree, so let us know what goodies Santa delivered in the comments below.
If you're stuck for something to read on your new iPad, meanwhile, or just need a break from egg-nog, we've plenty to occupy you in our Reviews Hub. Who knows, maybe you'll find something to spend the inevitable gift-cards on.
The SlashGear team will be back tomorrow as we carry on in the run-up to CES 2014 in just a few weeks time!