Bluetooth trackers and IoT-style connected gadgets have given us tech that James Bond once could only dream about, but startup Metasensor has even broader ambitions than Q. Sensor-1 is a roughly coin-sized, motion-tracking Bluetooth puck that promises to secure your belongings, help you avoid forgetting your phone, and even hunt down objects without power-hungry GPS.
What Sensor-1 isn't is just another Bluetooth tracker like Tile, company founder Nick Warren told me. In fact, technologically it falls somewhere in-between a tracker and a full-fledged fitness wearable, courtesy of its bevy of sensors.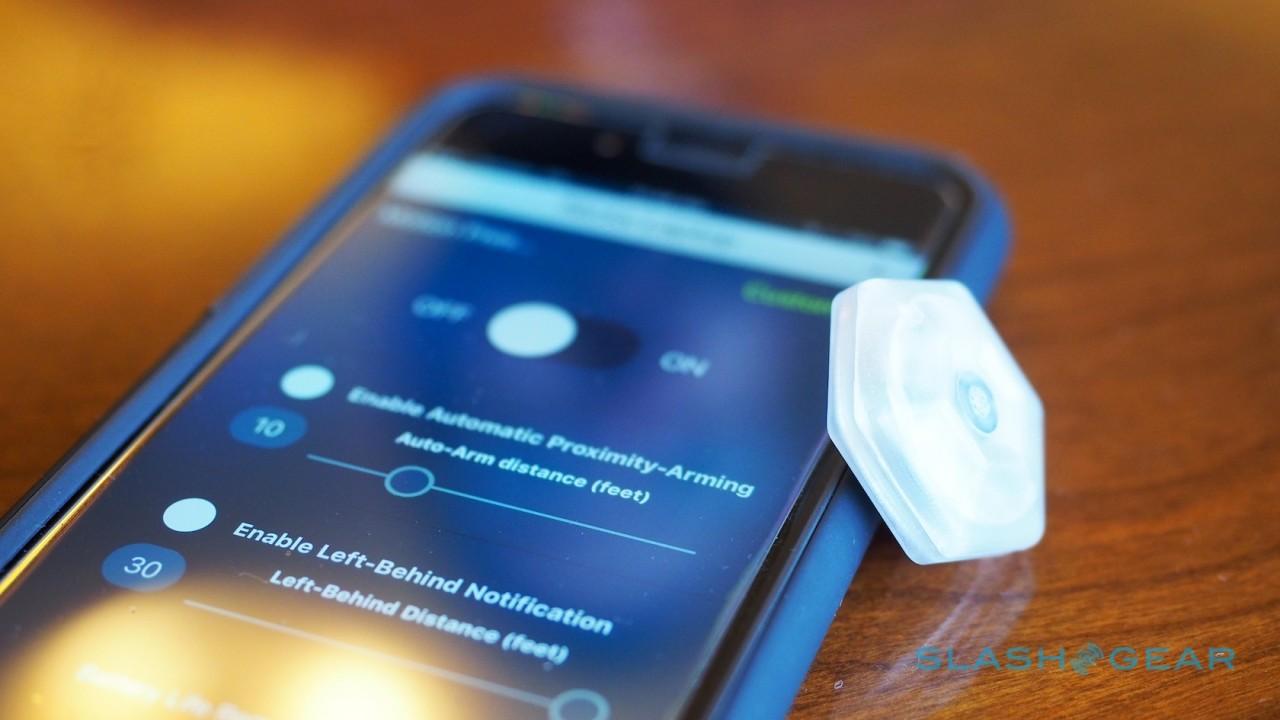 So, there's a 3-axis accelerometer, gyroscope, and magnetometer, together with a Bluetooth 4. 2 radio. Three high-brightness RGB LEDs and a siren are squeezed inside too, together with a CR2032 coin-cell battery.
The casing is translucent polycarbonate which is IP67 waterproof along with being impact resistant, and Metasensor will include sticky strips and dots to mount it discretely to other objects. 3D case templates will also be available to download and customize for more permanent installation.
At its most basic, Sensor-1 is a motion-triggered alarm. Pick up, nudge, or shake whatever it's attached to – the exact degree of sensitivity is customizable in the companion app, iOS initially and with Android expected to follow on in Q4 this year – and it will start screaming and flashing.
That makes sense if it's your bike it's attached to, or a bag. Alternatively, the alarm or the lights can be toggled off, or the whole thing dropped into "stealth mode": then, while Sensor-1 doesn't make a peep, a notification is flagged up in the app.
Bluetooth range is up to 300 feet with line-of-sight, and Metasensor specifically waited for Bluetooth 4.2, Warren explained, for its improved security and convenience. While it's easier to pair with your phone as a result, Sensor-1 also offers AES-128 data encryption and ECDH key exchange. Assuming you have existing Bluetooth devices you're using, a single iPhone can be simultaneously connected to 3-4 Sensor-1 units.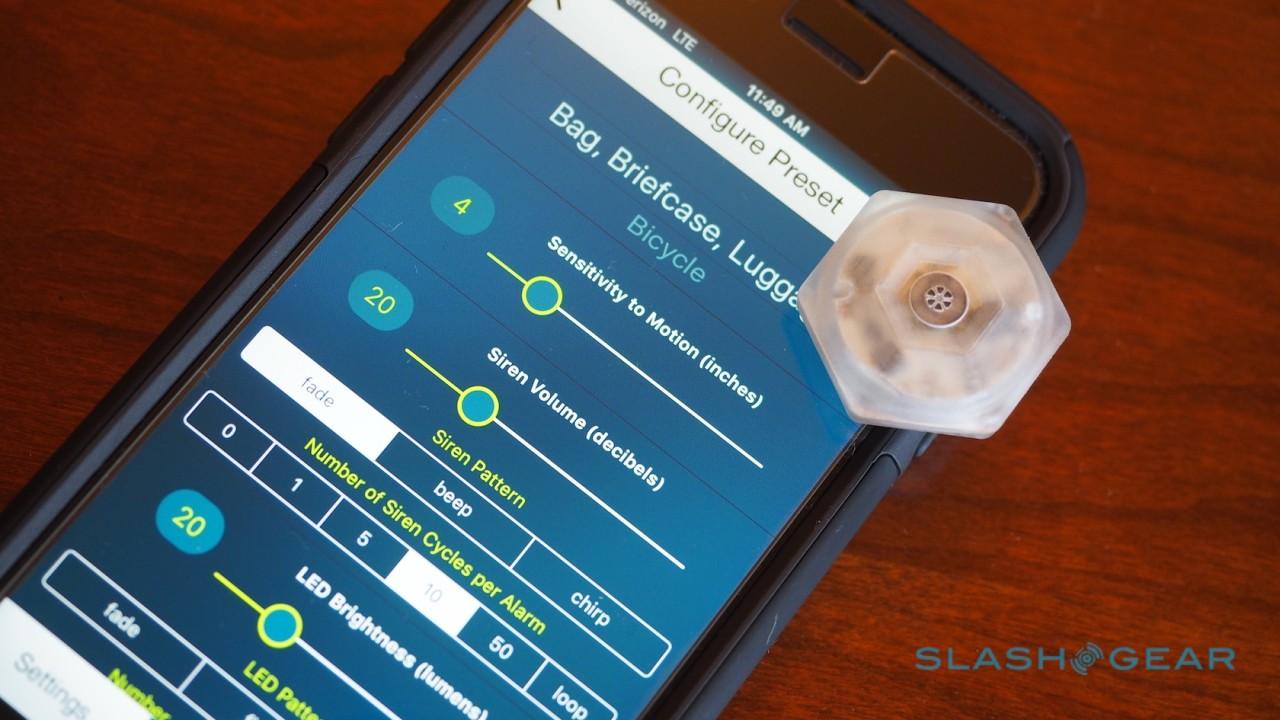 Within the app there's a wide variety of options, though you can go the simple route and pick one of the presets to get you started. Those with a taste for tweaking can adjust sensitivity, loudness and siren pattern, strobe brightness and pattern, and more, and save them as custom presets.
That way, you could have a subtle reminder if you're leaving your laptop behind. Battery life, in stealth mode where Sensor-1 is at its quietest, is up to a year thanks to some aggressive power management, Warren tells me.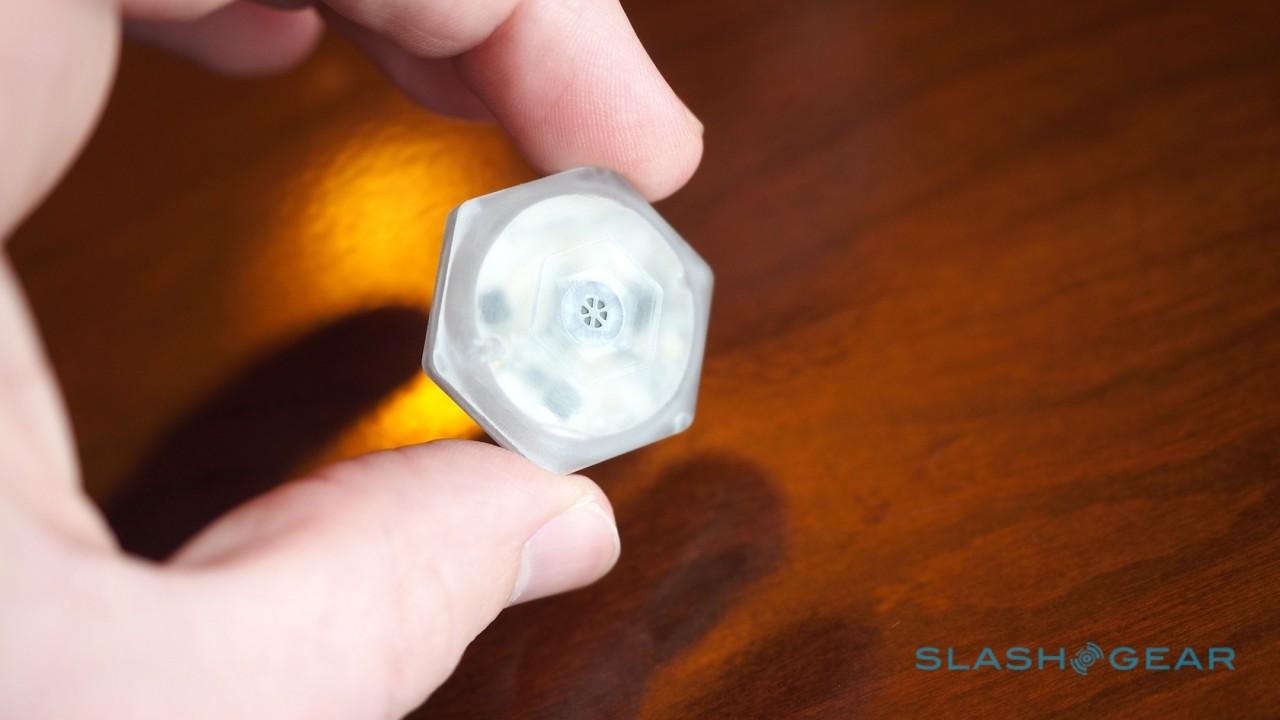 Where it starts to get interesting, however, is beyond the usual uses of impromptu security. Metasensor has ambitious plans to use Sensor-1 to build smart networks, including location positioning without requiring GPS.
Using trilateration, for instance, the gadget can build a rough map of its environment, making more precise positioning within that space a possibility. Multiple sensors could intercommunicate with encrypted messages, building an even more accurate and comprehensive map of their world in combination.
There's also support for Apple's iBeacon system.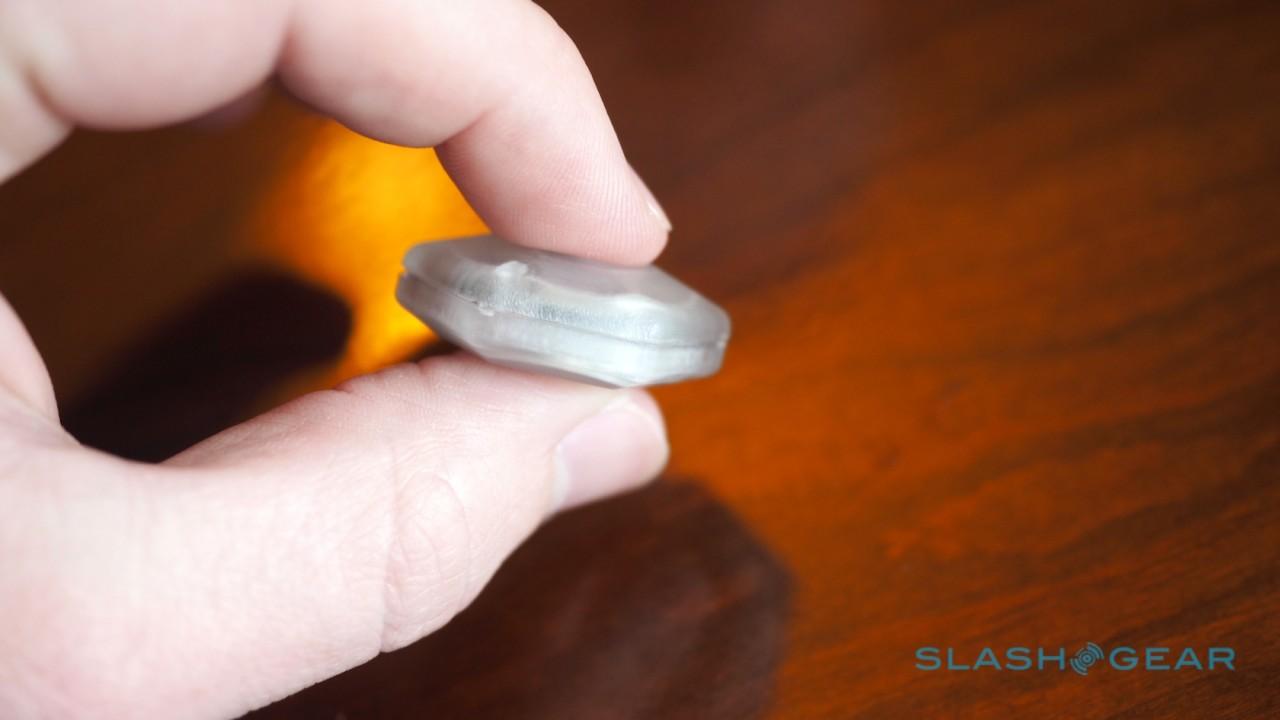 The applications there are wide-reaching, Warren believes. Sensor-1 could be used to track medical equipment in hospitals, acting as a type of indoor GPS so that vital machinery could be tracked down more readily – not to mention how, where, and when it's most used be analyzed.
A sensor built into a gun, meanwhile, could track when the weapon was drawn and how often it was used.
The backbone for all that analytics is dubbed Aletha, and Metasensor has open APIs and a drag-and-drop browser interface to get it working with third-party platforms like Nest Cam, Twitter, and more. Sensor-1 movement at the front door could trigger your security camera switching on, for instance, or turn your thermostat up.
Aletha even promises proactive warnings, such as informing you if you – and your belongings – are entering potentially higher-risk areas.
That's all assuming Sensor-1 can reach critical mass, and for that – though the company has venture capital – Metasensor is turning to crowdfunding. Its Indiegogo campaign begins today, looking to raise $10,000, with $79 the first tier that snags the sensor itself. If all goes to plan, Warren says, the first hardware should ship in October this year.
MORE Metasensor