Hands-on with Huawei's $1,500 Porsche Mate 9 phone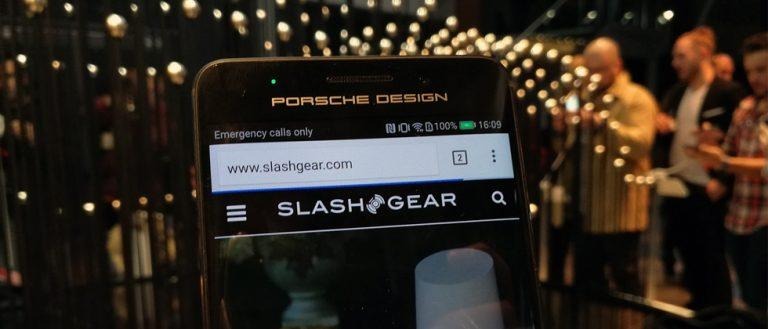 The Porsche Design Huawei Mate 9 is a smartphone that will cost users a cool fifteen-hundred dollars if they decide to take the plunge. This is because Huawei made the device to be more posh than its non-Porsche edition. They've gone so far as to put the Porsche logo at its back, to make certain the world knows its pedigree.
Aside from the logo, what's different about this version of the Mate 9 from Huawei is its display. Instead of the standard edition's Full HD (1080p) 5.9-inch LCD display, this Porsche device has a 2K AMOLED display. That's 2560 x 1440 pixels across 5.5-inches of display which are also curved, instead of flat. So it's smaller, but also has more pixels, making it quite a bit sharper.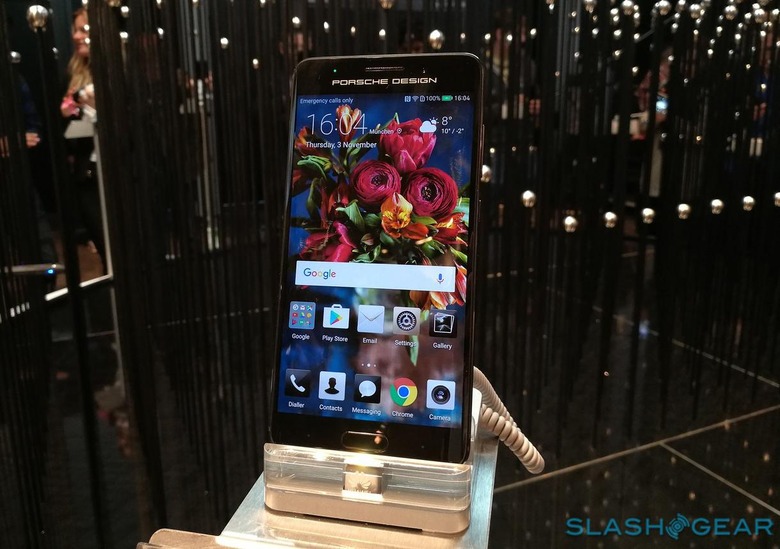 Both the standard and the Porsche use the same processor, the Huawei Kirin 960, and same GPU. Both run Android 7.0 Nougat at launch, and both use Huawei's EMUI 5.0. The standard model has 64GB internal storage and 4GB of RAM (with a microSD card slot for storage expansion). The Porsche edition has 6GB of RAM and 256GB of internal storage.
Both devices have NFC, both have Dual-SIM capabilities, and both have the same Wi-Fi, Bluetooth, and USB-C connectivity. Both device have the same camera setup, front and back, and both have the same 4000mAh battery. The camera array at the back of both devices uses a 20MP monochrome camera and a 12MP RGB camera with F/2.2 with both OIS and 4K video recording.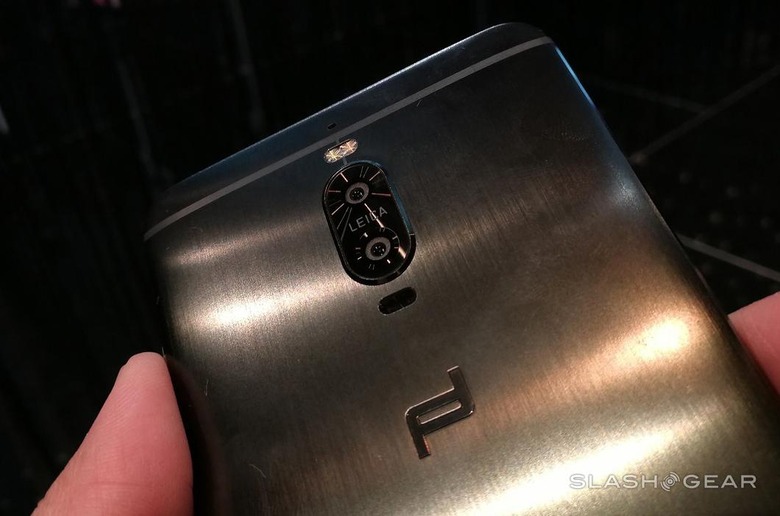 ABOVE: The back of the Porsche edition. BELOW: The back of the standard edition. Both carry Huawei branding, and both carry Leica branding, but only one carries the Porsche logo.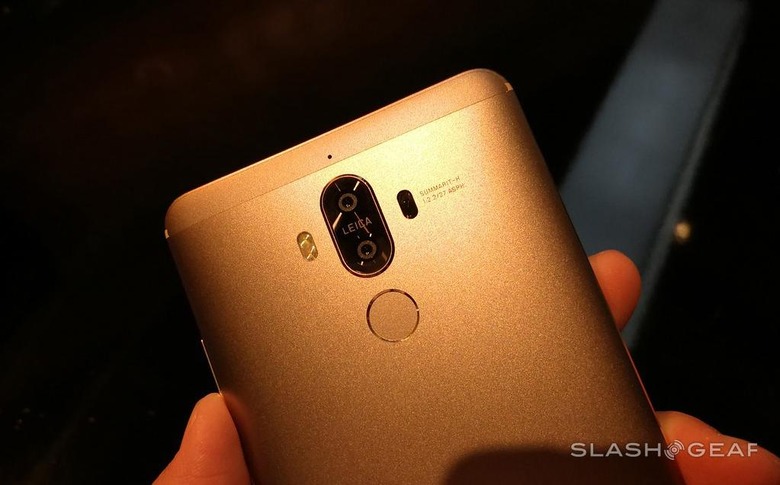 The Porsche edition weighs in at around 169g while the standard edition is closer to 190g. The Porsche rings in at a size of Height: 152mm, Width: 75mm, and Depth: 7.5mm, while the standard model is Height: 156.9mm, Width: 78.9mm, and Depth: 7.9mm. The Porsche edition comes in Graphite Black, while the standard edition comes in any of the following colors: Space Gray, Moonlight Silver, Champagne Gold, Mocha Brown, Ceramic White, or Black.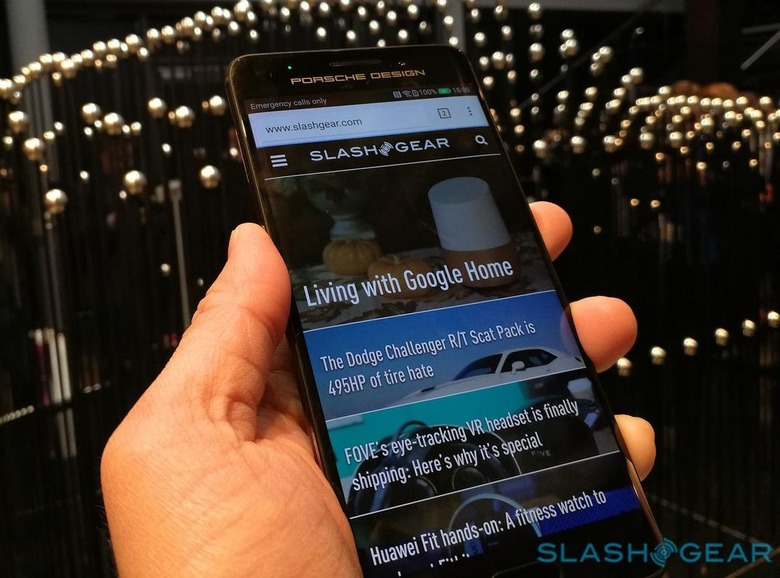 The Porsche edition of the Huawei Mate 9 may indeed be worth the €1,395 ($1,549) it'll cost consumers. That is, if they decide that the Porsche branding is important, and don't want to utilize the storage expansion on the standard Mate 9, and want a far better display. The standard model will cost consumers around €699 ($776), and will be the only one (of the two) coming to the USA.