Handmade and first Apple 1 computer sold for nearly $700k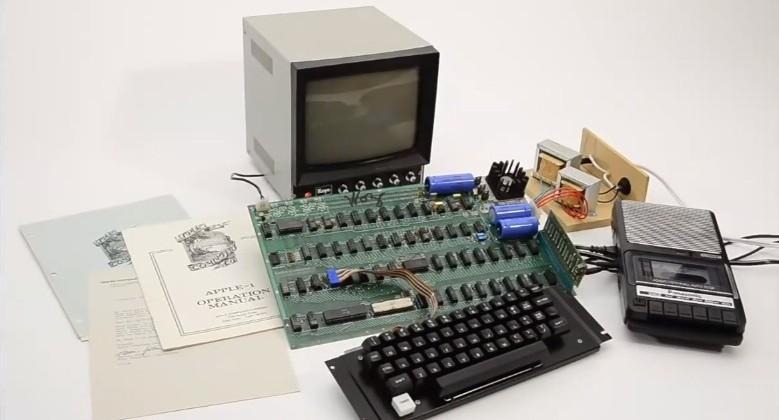 When we think of computers the thought of a 37 year old handmade system from 1976 doesn't sound too exciting. However, today that's exactly what was just auctioned off for charity and hit a record breaking price. One of the very first Apple 1 computers, which still works by the way, was sold this morning for $671,400.
A functioning 1976 Apple 1 computer was sold in a German auction house to one lucky individual that will own a piece of history forever. This computer is a landmark and staple in the industry, and according to what we're hearing this particular model was handmade by the late Steve Jobs and Steve Wozniak in their family garage.
According to the NYT this record breaking sale of $671,400 USD is the first of many recent old PC sales, and breaks the previous record of $640,000 for another Apple 1 that sold in the same German auction house. Not to mention a third sold last year at a Breker auction.
These extremely rare, unique, and apparently still working computers offer up so many 'tech firsts' and ground-breaking features for their time, that they are getting a lot of attention. These old computers go down to Apple's roots from back in 1976. It's said to be one of only 6 left in the world that are still functioning. And that piece of history is worth a lot.
With roughly 200 being build in the garage by the duo, 50 are said said to still be around, and only 6 working we all can see why they're getting so much attention. The winner of the record-breaking PC wished to remain anonymous, but sources say she's "a wealthy entrepreneur from the Far East." Along with the sale of the Apple 1 the purchase also contained an old business transaction letter from the late Jobs, as well as Wozniak's signature on the computer.