Halo: The Master Chief Collection may have some PC good news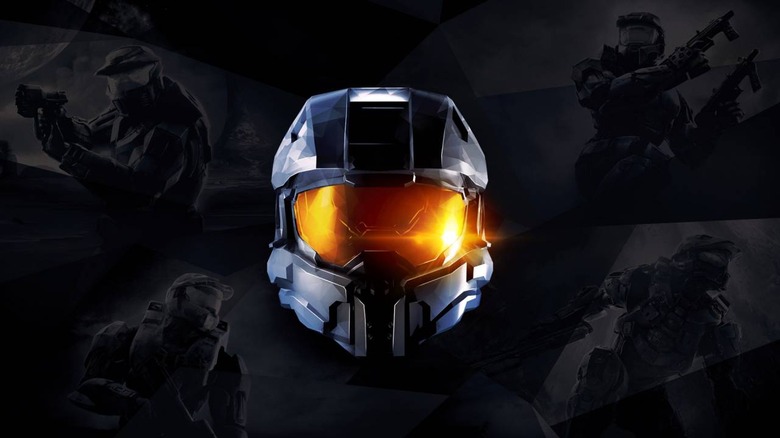 For years, the mainline Halo series has been exclusive to Microsoft's Xbox consoles. That will all be changing with the eventual release of Halo Infinite, which was announced for both Xbox One and Windows PCs. While we wait for Halo Infinite to arrive, fans are wondering if Microsoft will bring some of its older Halo releases to PC, namely games like Halo: The Master Chief Collection.
Fans have been asking for a PC port of Halo: Master Chief Collection since the moment Microsoft announced Xbox Play Anywhere, an initiative to put first-party exclusives on both Xbox One and PC. Now it seems that those who want to see Halo: MCC come to PC might finally be getting their wish.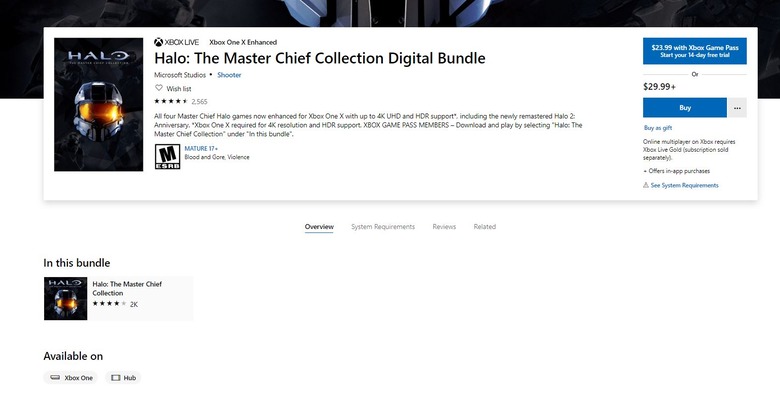 As discovered by DSOGaming, the listing for Halo: The Master Chief Collection on the Microsoft Store has been updated to show that the game is compatible with both "Xbox One" and "Hub." Hub refers to the Surface Hub, Microsoft's massive touchscreen all-in-one that's getting a follow up this year. Though the Hub isn't anything like a conventional desktop PC, it's essentially just a Windows 10 computer with a giant display, which of course leads us to believe that an MCC PC port is finally in the works.
Though Halo got its start on Windows PCs and Xbox, only the first two games in the mainline series were released on PC before the franchise went entirely Xbox-exclusive. Over the years, Microsoft has released a few Halo games on PC, including both Halo Wars and Halo: Spartan Assault, but until Halo Infinite was announced, we had no indication that the mainline series would ever be making its way to back to PC.
We're dropping first looks, updates, and world premiere trailers from @DayZ, @StateOfDecay 2, One Piece: World Seeker, and MORE!

Go #InsideXbox tomorrow: https://t.co/9Q1TNmzf8a pic.twitter.com/WNQcXnyV7E

— Xbox (@Xbox) March 11, 2019
As always, don't get too excited by this updated listing. It's worth pointing out that only the Halo: MCC Digital Bundle lists Surface Hub as a supported platform, while the standalone game lists Xbox One as its only supported platform. It's possible that the extra content in that bundle, namely Halo: Nightfall, is compatible with Hub, while the game itself isn't. Still, Microsoft is teasing a Halo: MCC announcement for tomorrow's episode of Inside Xbox (as you can see in the tweet above), so maybe these two things are related?
In any case, bringing Halo: The Master Chief Collection to PC would be a great way of correcting that long absence, as it bundles the first four Halo games into one package. It also would do a lot to get PC gamers excited about the franchise before Halo Infinite debuts, so a port certainly makes sense. We'll keep an ear to the ground for more, so stay tuned.