Halo: Spartan Assault releases for Verizon Windows Phone 8 devices and Windows 8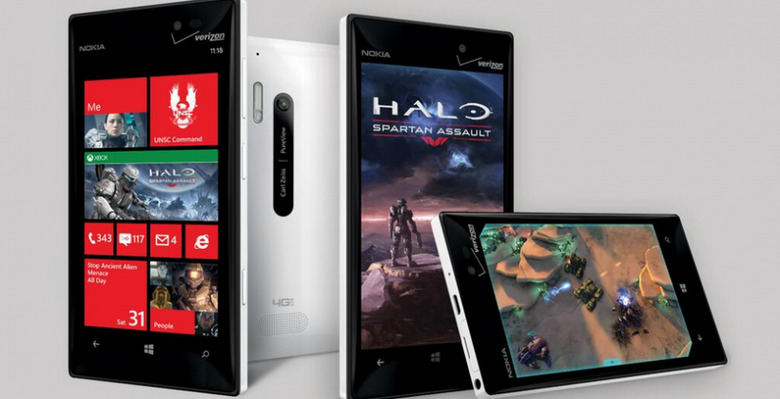 We reported back in June that Halo: Spartan Assault would be making its way to Windows 8 and Windows Phone 8, marking the franchise's first foray into the mobile device dominion, as well as a long-awaited return to PC. Word at the time said that it would be launched some time in July, and per an announcement by Nokia on Twitter this evening, today is that day.
Those using a Windows Phone 8 device on Verizon will be able to grab Halo: Spartan Assault from the Windows Phone store, while those running mobile operating system on a different carrier are going to have to wait until next month. Windows 8 users, however, have seen their days of waiting come to an end, with the game being available for download from the Windows Store.
The game was created by 343 Industries and Vanguard Games, and won't be seeing a big launch in retail stores, with it instead serving to help push gamers towards the Windows platform, whether mobile or otherwise. This is the first Halo franchise game developed for touchscreen devices, and as such it won't be quite as intense as its console-based brethren.
There are 25 missions available in the game, with the player operating as Spartan Davis and Commander Sarah Palmer. It is promised to offer gamers a robust story line that dives "deeper into the back-story of the Human-Covenant wars," giving enthusiasts a reason to pick up a copy. The app – both mobile and Windows 8 version – is priced at $6.99, but you'll have to pay for each separately if you want it on both your computer and smartphone, for example.
The game can be used with a touchscreen, but there's also support for using a keyboard and mouse if desired. Whatever device is used will need to have at least 1GB of RAM, while those with lower memory will be able to pick up a revised version designed specifically for the less powerful hardware next month, according to Microsoft. Have you already grabbed a copy? If so, let us know what you think!
SOURCE: Windows Blog