Halo 5: Guardians to boast four-player co-op Blue Team mode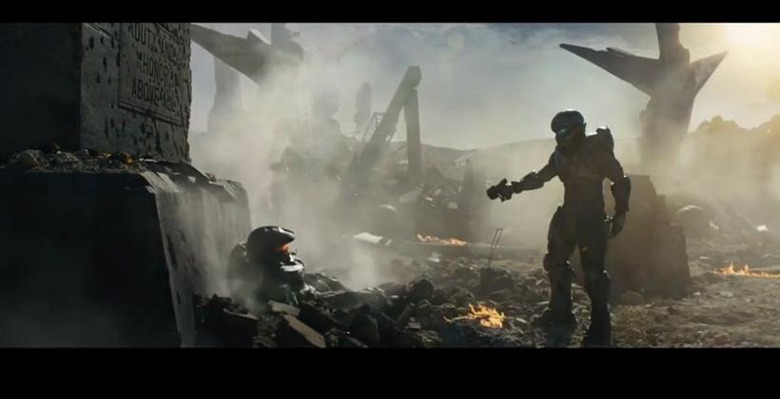 One of the most anticipated games of 2015 for the Xbox game system is Halo 5: Guardians. We already know many of the details of the game including the launch date of October 27. Some new details about the game from a major cover story in the magazine Game Informer have surfaced, and fans of Blue Team will be excited to hear this. The game will reportedly feature a four-player co-op mode with Blue Team.
Players humping it through the game will be able to play co-op mode with Master Chief ordering the other three characters around. When you have three friends around to play, each person can get their own playable character.
The other members of Blue Team include Linda, Fred, and Kelly. Each player in that squad will boast their own load out that is suited to their fighting style and capability. All of the players in the squad will also be in the cut scenes.
Hunting down Master Chief and his team in Halo 5 will be Jameson Locke and his Osiris fire team. Locke is a characters fan of Halo: Nightfall will recognize. Locke and his team are trying to find Master Chief and Blue Team after they are declared AWOL. Another cool announcement in the Halo 5 realm is of an underwater map called Fathom.
SOURCE: IGN