Halo 4 Crimson Map Pack available today on Xbox 360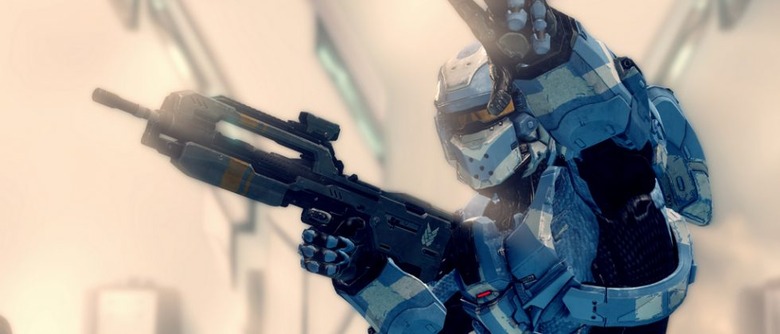 Suit up Spartan, because the Halo 4 Crimson Map Pack launches today on the Xbox Live Marketplace. At 800 MSP, this Map Pack adds three new multiplayer maps to the game, and is the first of three announced DLC map packs. It's a part of the War Games Map Pass too, which grants you access to all three map packs for 2000 MSP – 400 MSP off the price of purchasing each one separately.
That isn't a bad deal if you know in advance that you're going to purchase all three DLC packs, so if you're big on Halo 4, picking up the War Games Map Pass would be a good move. Crimson tosses the Wreckage, Covenant, and Shatter maps into the mix, along with a dedicated playlist for the three new battlegrounds so you can get acquainted with them quickly. It's launching just over a month after Halo 4 itself released, so 343 Industries and Microsoft got right to work on the game's DLC.
Next up we'll have the Majestic map pack launching in February, which adds three additional maps of its own. Finally, players will have the Castle map pack to look forward to in April, rounding out the trio. Those are the only DLC packs Microsoft and 343 have announced for Halo 4, but then again, they could always choose to surprise players with more DLC if these three packs sell well.
For now, though, just plan on these three map packs hitting in a relatively short time frame. Players will also have a new multiplayer mode called Extraction waiting for them when they sign on today, which will have two teams attacking and defending player-placed beacons. Check out our story timeline below for more on Halo 4!