Half the devices in US classrooms are now Chromebooks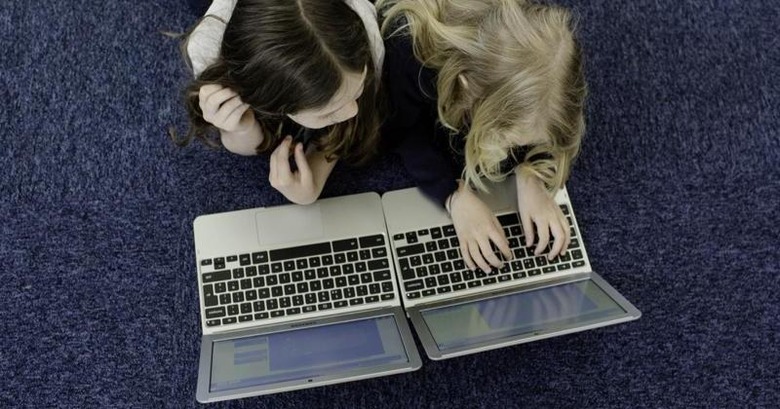 Starting out at only 1 percent in 2012, Chromebooks have leapt to 50 percent when it comes to its presence in classrooms in the US. That's a monumental feat in three years for a device and a platform whose reason for being is still being questioned to this day. It was definitely an uphill battle for Chromebook makers but most especially for Google, who had to wrestle with more established brands like Apple and Microsoft in the education sector. And that battle is far from over as well.
It is almost unbelievable that Chromebooks would have that dominance in US classrooms today, forcing Apple and Microsoft to fight over that remaining 50 percent. Analysts attribute this success to two factors. First was the price of Chromebooks, which traditionally have been sold for less than $300, without any discount from bulk purchases or education benefits. That's a price tag that none of Apple's tablets or laptops can even dream of, though some Windows laptops do come close these days.
The second advantage is in terms of software, particularly Google Apps for Education or GAFE. Aside from staples like Docs, Sheets, Search, and the like, the Chromebooks' apps also enable teachers and students to collaborate on content, share files, and easily manage multiple devices. In addition, many educational content available on the Internet are delivered via web browsers. And the Chrome OS that runs on Chromebooks is basically a glorified Chrome web browser.
Ironically, that same GAFE is coming under fire this week thanks to an FTC complaint filed by EFF. The privacy advocacy group alleges that Google's Chromebooks and services, by default, collect students' browsing data without parental consent and with a potential to be abused for advertising. Should these accusations be found to be with merit, then the Chromebook's dominance in the education market might be transformed into a liability than an asset.
Google's rivals are, of course, not taking things sitting down. Microsoft, for example, has an army of budget Windows laptops behind it and is positioning 2-in-1 tablets like the Surface 3 to be a student's best friend. Apple, on the other hand, who can't compete with cheap prices, is trying to win over teachers with its products instead. Still, when it comes to more grown up students, especially those in creative courses, Apple still has a strong lead. Somewhat ironically, this is one area where Chromebooks, or almost any of Google's products, hasn't been able to compete in.
SOURCE: CNBC