EFF claims Google spies on students with Chromebooks, Google Apps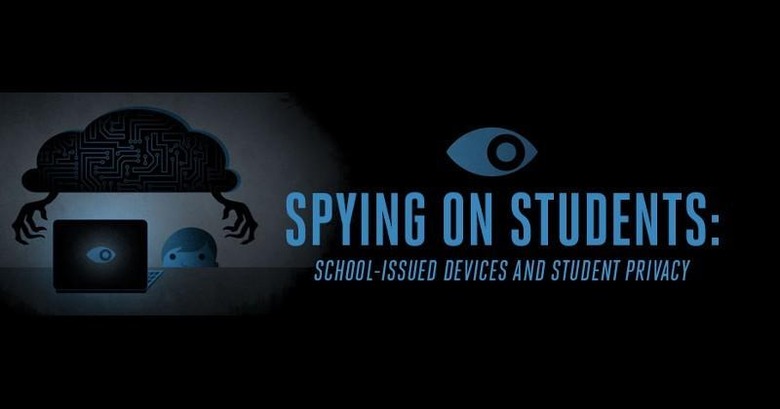 The FCC may have decided not to impose any standard Do Not Track rules on services like Google or Facebook, but that doesn't mean that their tracking activities will remain unfettered, especially from the sanctions of a different government agency. Privacy watchdog Electronic Frontier Foundation or EFF has filed a formal complaint against Google with the Federal Trade Commission (FTC). It's beef? That Google has been collecting students' private information through devices like Chromebooks and services like Google Apps for Education (GAFE), despite promising not to do so.
It isn't news that Google is trying to carve out a space for itself in the education sector. In fact, the first Chromebooks were practically advertised to be low cost, and also low power, laptops for classroom settings. It was Google's attempt to unseat Apple, whose Macs, MacBooks, and iPads, despite their expensiveness, have become school favorites.
While the EFF lauds schools' attempts to get in with the times and even the usefulness of Google's products, it deplores how these have remained unchecked when it comes to protecting students' privacy. It discovered that Google actually collects a ton of private information about students, including their search history, videos they've watched on YouTube, passwords, and a lot more. For regular users of Chrome and Google Apps, that might not be too big a deal. But for students who have special rights, not to mention require parental consent, that could be a violation of the law.
Under the Student Privacy Pledge, Google made a commitment not collect such data unless absolutely necessary for education purposes or with parents' permission. Although Google doesn't use that data for advertising purposes, which would have had added insult to injury, there are still many things it could use the information for, like building user profiles. A bit more worrying is the fact that these pieces of information goes with the students anywhere they use their Google accounts, even outside a GAFE setting. Out there, the data could indeed be used for targeted advertising.
The EFF's complaint revolves around Google's unfair and deceptive practice, which could really get it into a lot of legal trouble. At the moment, the FTC has not yet responded to the complaint, so there are not sanctions and fines to be talked about yet.
SOURCE: EFF