Guardians of the Galaxy head to PS4, Xbox One, with Disney Infinity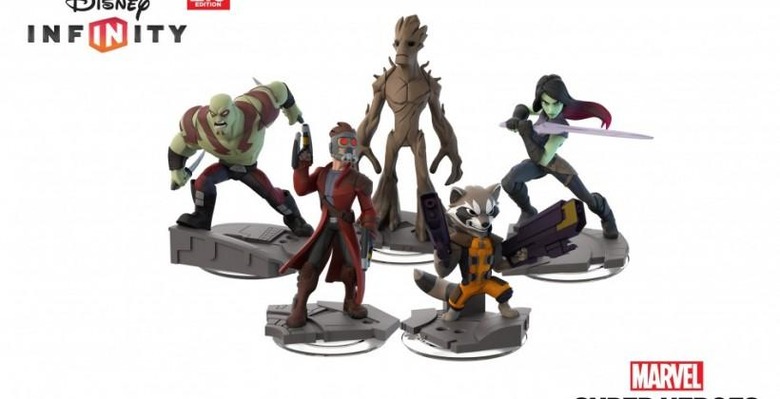 In a bit of timing which can only be described as a home run, Disney has revealed the next Marvel Super Heroes to be coming to the Disney Infinity universe in the "2.0 Edition" release. This game and environment will be coming to Xbox One, PlayStation 3, PlayStation 4, and Xbox 360 this Fall.
Included in the packs for Disney Infinity: Marvel Super Heroes 2.0 Edition you'll find Star-Lord and Gamora first, then, Rocket Raccoon, Drax, and Groot elsewhere. Not (K)nowhere, but in their own packs sold individually. The trailer you'll see below appears on PS3 and PS4 uniquely – but the characters will be universal.
Below you'll also see Ronan the Accuser – another beast from the Guardians of the Galaxy universe – taking the helm of the Disney Infinity Villains side of the game.
Everyone's favorite green man of mischief Loki is here as well. And the Green Goblin for good measure. Below you'll see another look at the Marvel Super Heroes 2.0 Edition as presented by Disney Infinity itself.
Watch for the release to the public sooner than later!