Guardians of the Galaxy first trailer expands upon 15-second teaser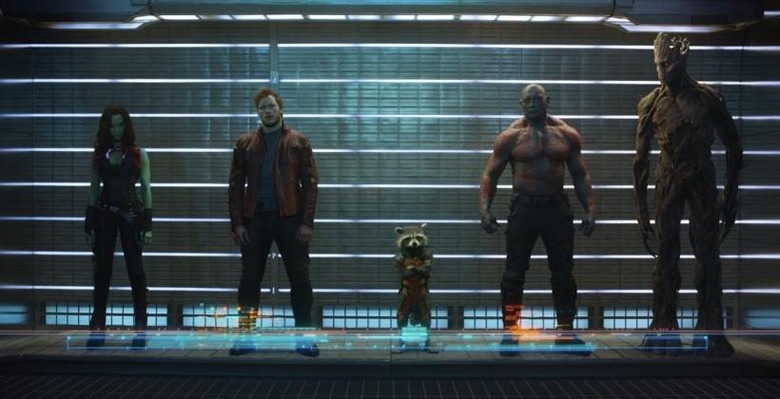 Trailers for much-anticipated movies are becoming as much of a tease as event invites and yet-to-be-released game screenshots. The Guardians of the Galaxy movie is no exception to this, with a teaser for the trailer having been released hours ago offering a 15-second clip of the longer trailer, which has finally arrived for all to enjoy.
It was promised the full trailer for which the 15-second clip served as a teaser would air tonight at 11:35 EST on Jimmy Kimmel Live. Such was the case, with the trailer making its public debut (who thought trailers could drum up so much excitement?), and now nestling in a 24-hour exclusivity nest in the Jimmy Kimmel Live YouTube account.
Back on Christmas Eve, Marvel Comics announced the rest of the cast for the movie, with Vin Diesel being ushered in as the lead character, Groot. The movie will feature characters Drax the Destroyer, Rocket Raccoon, Star-Lord, and Gamora, with Dave Bautista, Bradley Cooper, Chris Pratt, and Zoe Saldana playing each of them, respectively.
Check out the trailer above, which gives a nice look at the movie, then weep softly knowing you'll have to wait until August 1 for the full film to hit theaters. While you wait over the long months, check out our SlashGear Movies portal for other recent movie-centric happenings.