Guacamelee 2 trailer featured for PS4 with release info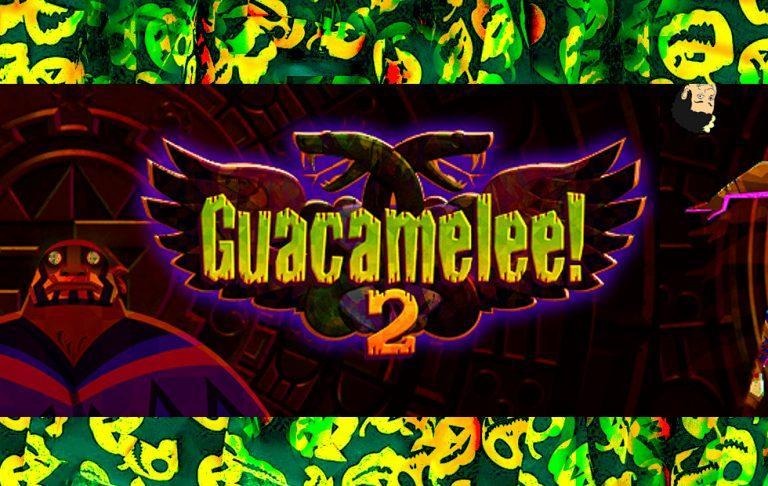 This morning we're having a peek at one of several new games announced for PlayStation 4 – a fan favorite: Guacamelee! The second installment in the game series features a whole lot more Mexican wrestling action with some co-op multiplayer madness dropping in from alternate dimensions. For those that have not played the first game – it is beyond strange, in a very good way.
This game Guacamelee 2 continues the storyline left in the first. Seven years after the end of the original game, and Juan Aguacate, our hero, is living a well-deserved peaceful life. But of course it cann't last forever, and evil rears its ugly head once more. Aquacate's friend and trainer Uay Chivo has found another threat!
Above you'll see the trailer for this game as it appears on PlayStation 4. This game will also be available for PlayStation 4 Pro (as all other PS4 games will), and PC via Steam. This game was developed by the same studio as the original: Toronto, Canada-based DrinkBox Studios.
SEE: Our original Guacamelee 1 Mini-ReviewFeatures (via DrinkBox Studios):
• Non-Stop fighting action featuring an extensive move list
• Multi-dimensional Platforming
• Combat moves double as player movement mechanics, uniting platforming and fighting
• Amazing new player abilities: Eagle Boost, Chicken Glide, and many more non-bird-themed powers!
• A colorfully vibrant world containing dingy swamps, abandoned temples, arid deserts, and many other fun locations
• New rendering engine: Normal mapped characters and environments significantly enhance the game's visuals
• Drop-in/out 4-player local co-operative play
• 300% more chickens
• 99% less memes
This game is what its creators call "the sequel to the award-winning, Mexican-themed co-op-multiplayer Metroidvania action game, Guacamelee!" It's side-scrolling and not at all like the company's other recent release SEVERED.... Except for the style and the excellence in form.
Release for Guacamelee 2 is expected in either the Spring or Summer of the year 2018. This means it'll likely come about halfway through the year in 2018 – most likely. Pricing is yet to be determined. If this game is anywhere near as fun as the original, we'll be onboard without a doubt.