GTA Liberty City Stories and Vice City Stories heads to PSN next week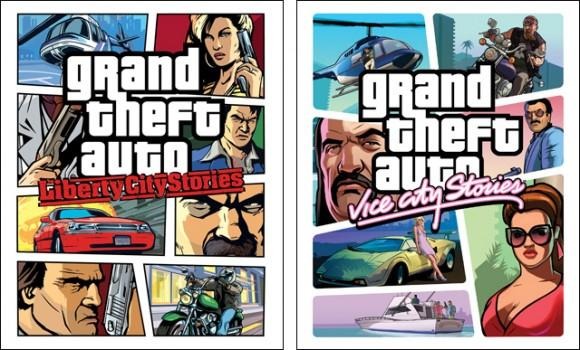 Rockstar will be releasing Grand Theft Auto: Liberty City Stories and Vice City Stories to the PlayStation Network next week. The games will be available for $9.99/9.99 euros/7.99 pounds a piece. These games are the prequels to their PlayStation 2 counterparts, and they bring in a variety of new features introduced in later installments of the franchise, including motorcycles, more in-door environments, clothing options, and more.
GTA: LCS takes place 3 years before Grand Theft Auto III. Players will notice a nostalgic feel to the game, as it essentially has many similarities. However, there will be some significant changes in the scenery to the game. For example, the construction site located in Fort Staunton in GTA III will be a little "Italy District" in LCS instead. Also similar to GTA III, you will be unable to swim in LCS. Jumping into the water will kill you.
GTA: VCS features some major changes, as well as several, similar aspects from its counterpart. The hand-to-hand combat system has received a major upgrade, where players are now able to grapple/throw enemies. There is a new "empire-building" feature in the game that allows players to operate businesses on property obtained from enemy gang members. One of the classic elements included in the game is the option to take on side missions.
While both games did have an online multiplayer feature on the PlayStation Portable, it's still up in the air whether or not those features will be available on the PlayStation 3. These games should serve as a great distraction until Grand Theft Auto V comes out. GTA V is expected to come out on September 17th of this year. Fans have been waiting anxiously to get their hands on the game, and Rockstar attempts to curb their cravings by releasing a plethora of screenshots.
[via Rockstar]