GTA 5 publisher shuts down popular fan-made modding tool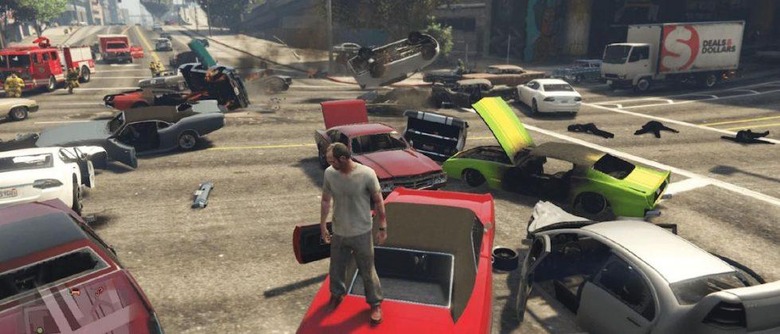 Grand Theft Auto V players on PC who enjoy the game's numerous mods were dealt a blow this week when publisher Take-Two Interactive forced one of the most popular fan-made modding tools to shut down. Dubbed OpenIV and in use for almost ten years, its creators say they received a cease and desist order from Take-Two earlier this month, and the tool has now been taken offline.
Immensely popular among GTA 5's PC modding community, OpenIV was used not only to create and modify content like vehicles, weapons, gameplay features, and effects, but also as an enhanced video editor, offering more in-depth tools to machinima makers.
In a statement from Take-Two, the publisher explains that they aren't against modding as a whole, but they fear OpenIV threatens the security of the GTA Online mode.
"Take-Two's actions were not specifically targeting single player mods. Unfortunately OpenIV enables recent malicious mods that allow harassment of players and interfere with the GTA Online experience for everybody. We are working to figure out how we can continue to support the creative community without negatively impacting our players."
The GTA 5 community is understandably upset about this, as OpenIV was used solely for modding the single-player game, with many players arguing that there's no evidence of the tool interfering with GTA Online. Unfortunately, the creators behind OpenIV have said they just can't afford the time to try and fight back against the cease and desist order.
OpenIV is no longer available to download and will not be further updated, and any mods that rely on the tool will no longer work. There hasn't been a blanket ban on all mods, however, as those like trainers will still work in single player GTA 5.
SOURCE Kotaku