GSM Palm Pixi caught in wild: only 4GB of storage?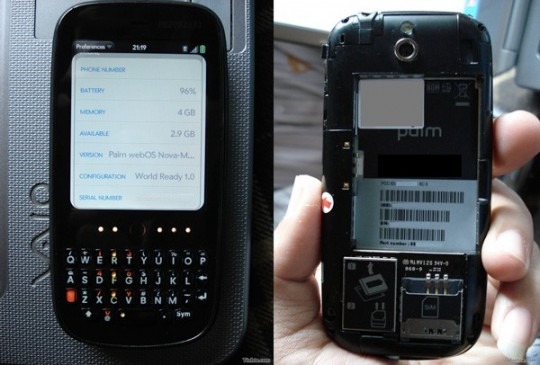 Palm have not been shy about their intent to release a GSM version of the Palm Pixi, but up until now the Euro-friendly version of the candybar device has been missing in action.  One such pre-production handset has shown up in Vietnam, however, with a SIM slot and a mysteriously low 4GB of onboard memory.
That's at odds with the CDMA Sprint version of the Pixi that we played with back in September, which promised 8GB of storage just like its Pre sibling.  There's still no sign of a microSD card slot, either, which raises the worrying possibility that Palm have decided to save money (and keep the hierarchy of their webOS range) by limiting the GSM handset's capacity.
Of course, it could all be a matter of the device being a prototype, and thus not outfitted with the regular amount of flash, and that's what we'll keep our fingers crossed for.  No word on when the GSM Pixi is actually expected to arrive on shelves.
[via Engadget]