Grundig Vision 9 1080p HDTV with surround sound speakerbar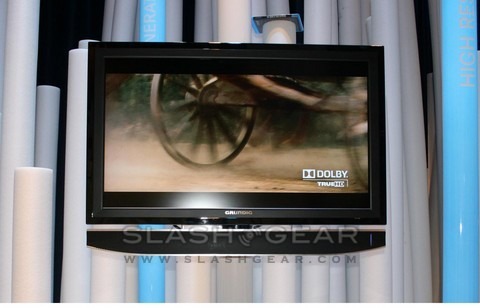 Grundig had a new flagship HDTV to show off at IFA, complete with a 1080p-capable LCD panel and a surround sound speakerbar.  The Vision 9 has a 24p "Movie Mode" together with Motion Picture Improvement Technology that claims to reduce blur, with a maximum refresh rate of 100Hz.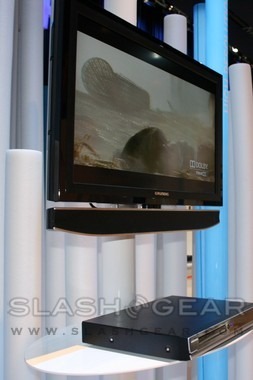 The speakerbar, meanwhile, has an array of 16 directional cones that bounce sound off of walls to create the impression of surround sound.  A dual-cone subwoofer lurks around the back. 
Connectivity include four HDMI v1.3 ports, and as long as the attached sources adhere to the HDMI v1.3 CEC specification the Vision 9's remote control will be able to operate them.  Available in September, the Grundig Vision 9 will be available in 37-inch, 42-inch and 47-inch sizes.