Groundhog Day alarm clock: hacked until real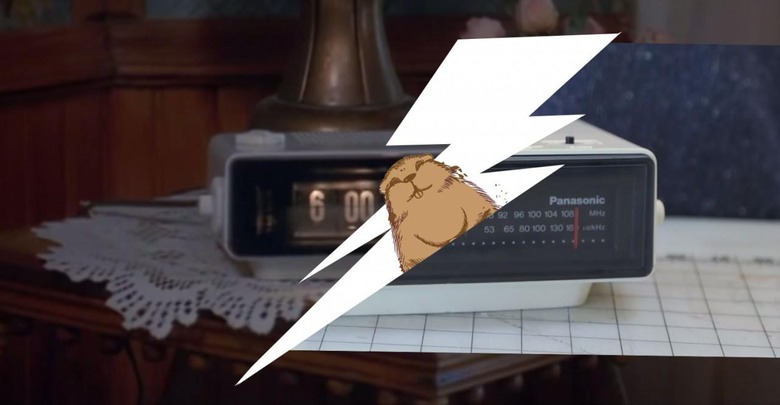 It'll only be a matter of time before a clever device-making group makes this alarm clock to do what we're seeing it hacked to do here, but until then, there's this. This is the Groundhog Day Alarm Clock, as made by creative constructor Randofo. This is a Panasonic RC-6025 flip clock, the same model used in the Bill Murray film Groundhog Day. Here it's been broken apart and re-constructed to do exactly what it does in the film – play the same song from the same "radio station" every time you wake up.
The alarm goes off at 6:00 AM, just like in the movie, and plays "I Got You Babe", just like in the movie. Just like in the movie, you also get some commentary from a couple of super friendly radio commentators as well, of course.
The key in this Instructables hack is this Audio FX board. Instead of playing whatever the radio station you're tuned to happens to be, it'll play the one audio file you've put on this lovely blue board.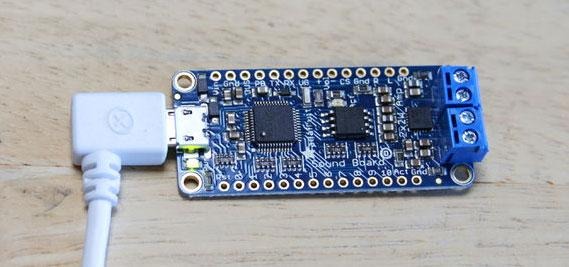 Once you've got that bit hooked up, you'll be good to go. Set your alarm for 6AM and you'll be waking up to the same audio day after day after day.
Forever, if you want to.
And supposing you want to watch Groundhog Day right now, streaming on the internet – you're out of luck. Not unless you want to pay for it, that is. It's not on Netflix, it's not on Hulu, but it IS on Amazon – go for it.