Griffin WatchStand answers the call for Apple Watch docks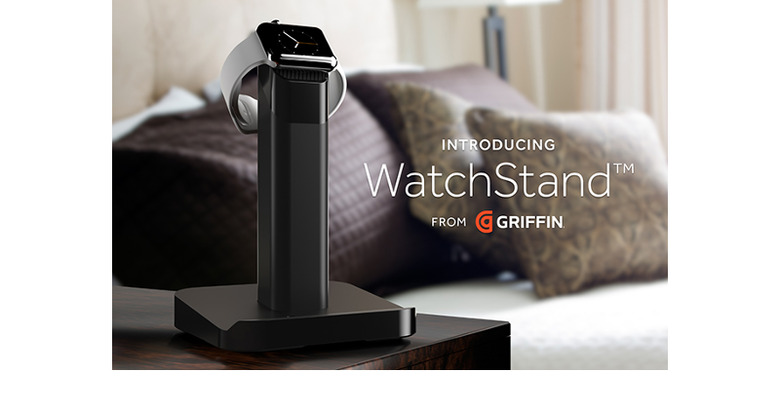 Apple isn't putting out charging docs for its new Apple Watch, at least not yet, but we've said that you can make your own. Of course, you don't have to either, as there are many who are more than willing to deliver a ready to use product, for a price of course. Famed smartphone accessory maker Griffin is one of those first on the scene with its equally plain-named WatchStand, a rather unassuming post that holds not only your Apple Watch but also its partner iPhone.
Apple's isn't giving away the specs of its charger, but it is at least providing the dimensions needed by accessory makers to let their creativity go wild. Of course, a premium looking smartwatch like the Apple Watch would be best served by something equally classy. The Griffin WatchStand is actually quite simple and plain, which leaves the smartwatch as the center of attraction, much like the pedestals you'd see in watch store displays.
The Apple Watch latches on to the top of the post, with the MagSafe connection keeping it secure in place. You do need to use the smartwatch's own charging cable and the whole thing requires a bit of a setup but that's all there is to it. The Apple Watch rests at a slight angle so it remains viewable even while charging. The cable also goes through the post so that it remains out of sight and out of tangles.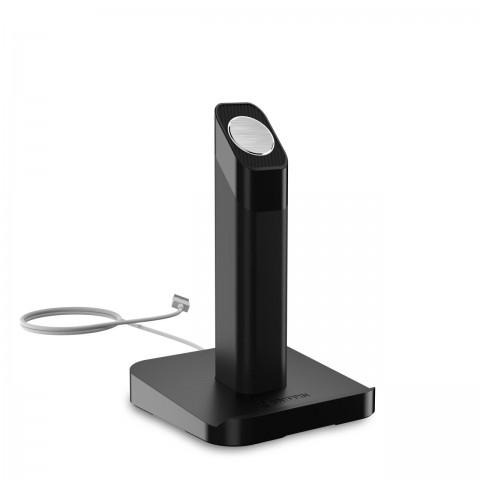 The base of the stand also doubles as a cradle for the iPhone that will pair with the Apple Watch. Similar to the smartwatch, the iPhone will be angled at its rest position for maximum viewing comfort. Sadly, there seems to be no provisions for hiding the charging cable of the iPhone, in case you want to charge it there as well.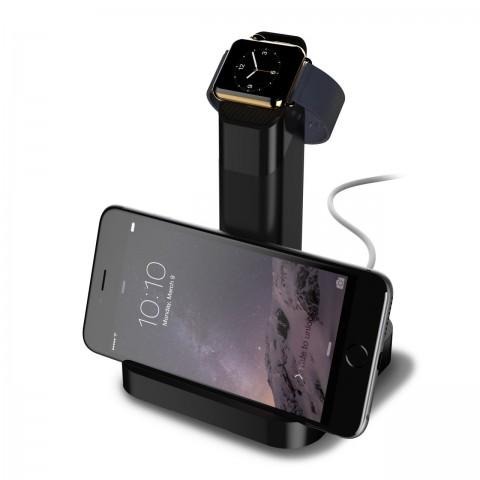 The Griffin WatchStand will arrive in Summer and will cost $29.99, which some might find a tad on the expensive side considering how much the Apple Watch costs already. Be sure to check out our Apple Watch coverage for the latest news and updates about Apple's first ever smartwatch.
SOURCE: Griffin