Apple Isn't Making An Apple Watch Dock, But You Can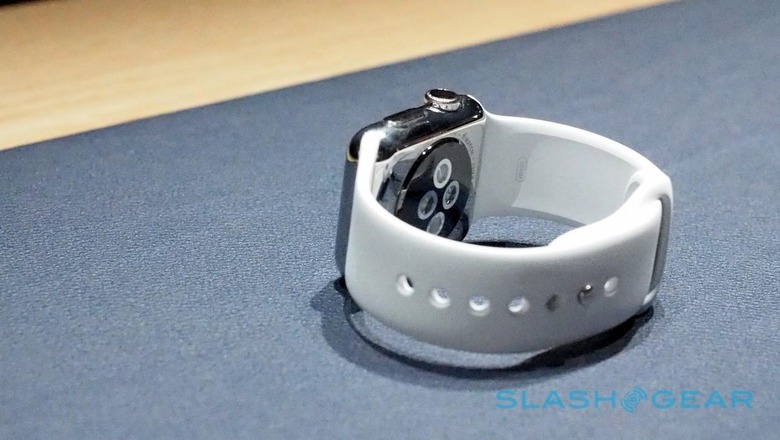 Apple is releasing the dimensions of the inductive charger for the Apple Watch, so that third-party manufacturers can create accessories that accommodate the puck. The details will allow for cradles and cases that store not only the Apple smartwatch itself but its accompanying USB charger cable; however, it's only the shape and size of the magnetically-clinging inductive plate which will be shared, as Apple doesn't currently have plans for licensing out the technology itself.
Interestingly, the Apple Watch charger uses one of the industry standard inductive charging protocols, the company has confirmed, though has declined to specify which and what modifications – if any – might have been made to it.
For the moment, then, it's just the details on what sort of bay the inductive plate will require. It's actually the second detail Apple plans to reveal: the watch strap lug design will also be released, so that manufacturers can – under license – make their own straps that are compatible with Apple's proprietary system.
The Apple Watch Sport and Apple Watch will each come with a single inductive charger cable in the box. However, the Apple Watch Edition, which starts at $10,000, comes in a leather box with both an integrated inductive charger – powered by a Lightning port on the back of the lower section of the box – and a spare USB charger for use on the move.
Those who want another spare will be able to pick one up for $29.99 from Apple directly.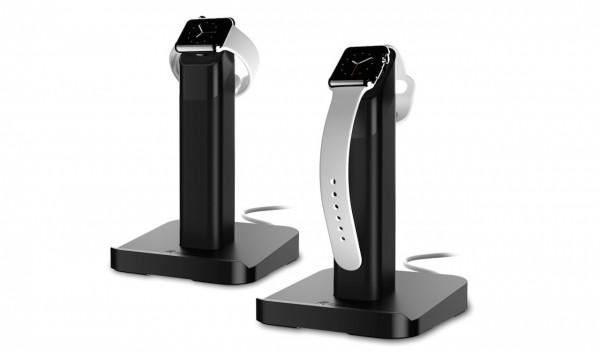 In fact, we're already seeing the first of the accessories show up. Griffin announced its WatchStand for Apple Watch earlier today, a pedestal docking plinth on top of which the wearable sits.
Griffin's design also has a notch at the base against which an iPhone can be propped while it, too, charges. It'll go on sale this summer, priced at $29.99.
Charging the Apple Watch will take roughly 90 minutes to go from empty to 80-percent. A full 0-100 percent charge will take around 2.5 hours.
There's more on the Apple Watch in our full hands-on