Griffin Slap is the Newest iPod Nano Watch, Probably the Coolest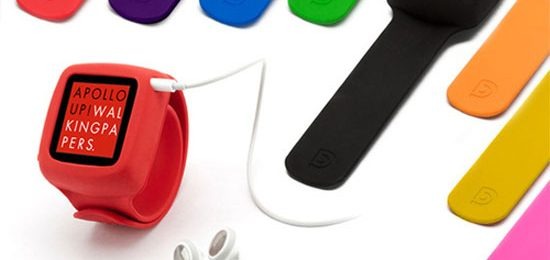 As far as watches go, there's usually just one main design element: it wraps around your wrist, gets secured in some fashion or another, and then you go about your day. But, way back in the day, there was this crazy thing called slap bracelets. No, they weren't watches, but they were cool in their own right. So, why not put the two things together? In fact, why don't we take this growing trend of making an iPod Nano into a watch, and combine it with a Slap bracelet? Someone at Griffin asked that very same question, and luckily enough, they've got the means to actually make it happen.
And that's exactly what the company has done. They called the Slap, and it incorporates the best part of the Slap bracelet and the iPod Nano, and combines them into a beautiful gadget. Of course, Griffin is a pretty common name when it comes to Apple related accessories, so it's good to see that a company like this is providing the product. And, as you should expect, there's not just one color to choose from for the Slap bracelet — there's many to choose form, including black, yellow, red, and green.
What's better, though, is that the Slap is actually available right now, and you can buy one for yourself, or for everyone you know, for only $24.
[via DVICE]