Gresso iPad Features 200-Year-Old Wood and 18K Gold Apple Logo, Goes on Sale New Year's Eve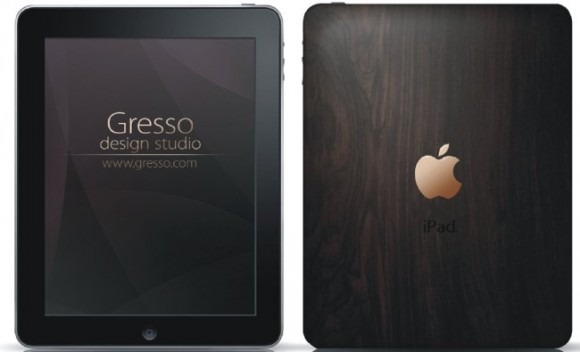 Gresso is a well-known name when it comes to luxury products, especially when they're making tech gadgets look ridiculously pricey. Of course, the price tag always matches the extravagance your getting your hands on, but then again, that shouldn't be a surprise to anyone. This time around, they're putting their name on a brand new iPad customization, which features the world's reportedly most valuable tree, along with just enough gold to catch someone's eye.
With Christmas over and done with, perhaps buying a lavish gift for yourself, or someone you know, isn't at the top of your list. But if you were someone who managed to rake in the dough this holiday season, then maybe you have a chance to pick up one of these Gresso iPads, when they release on New Year's Eve. We're only saying that because Gresso hasn't come forward with the price yet, and some impossible notion in our mind has us believing that maybe, just maybe, the price tag won't have us dropping into fits.
Then again, considering the device features wood from a 200-year-old African Blackwood, which as we mentioned above is reportedly the world's "most valuable tree," we are pretty sure our dreams of a cheap luxury iPad are dashed. Not to mention the addition of the 18K pure gold Apple logo on the back.
[via PhoneArena]