Actor Lindsay Lohan has instructed her lawyers to sue Rockstar Games for the alleged use of her likeness in its blockbuster video game Grand Theft Auto V. The news comes by way of gossip website TMZ. The charges are related to two gameplay scenarios and possibly the cover art.
According to TMZ, the charges revolve around two scenarios in GTA V:
Part of the game features a mission where a Lindsay Lohan look-alike asks the player to take her home and escape the paparazzi.

Another part of the game shows another Lindsay-like character at a hotel resembling the Chateau Marmont hotel in West Hollywood — a place Lindsay not only frequents but once lived at.
Further details about an impending lawsuit are unavailable at the moment. The question of Lohan's likeness is open to interpretation, it would seem. The lawsuit may or may not end up hinging on the artists' intent when rendering the characters for the game.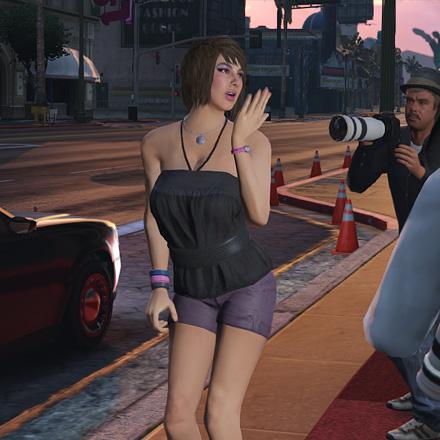 The woman snapping a selfie with an iPhone-like smartphone on the GTA V cover art (topic image for this post) looks very much like a Sports Illustrated image of Kate Upton, not Lohan as TMZ suggested might be the case. Even so, The Daily Dot reported in September that Rockstar Games hired model Shelbie Welinder to pose for the art. In either case: Not Lohan. But who are we to say.