Grand Theft Auto V FPS release coming to PC, PS4, Xbox One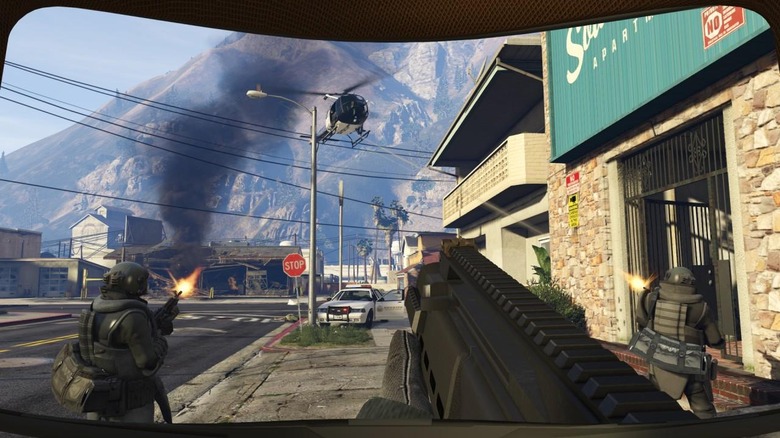 There's little doubt now that the creators of Grand Theft Auto 5 were influenced by the early versions of the first person shooter mode modification to their game released earlier this year. What better way to experience the madness than from behind the drivers seat – while walking around? Each of the three main players of the game are given their own first-person perspective, making this a... transforming FPS? All will be revealed soon, and very soon – just as soon as RockStar deems the world worthy, it would seem.
You'll see several missions being ridden out in this "trailer" released by RockStar. We'll assume this is a mode that'll be rolled out rather than an addition to the game – not a DLC, that is to say – to boost the game's popularity after so many other games have been released since it was originally put out.
Grand Theft Auto V is still not on PC – it'll be out in January. The game will be released on PlayStation 4 and Xbox One on the 18th of November. That's about two weeks from today.
It's tough to tell whether or not this will also be a mode in online play. We'll expect that it will, but will have to reserve judgement for further gameplay experiences shared. Stick around for more information as we nab it.