Grand Theft Auto Online update hits PS3, Xbox 360 coming soon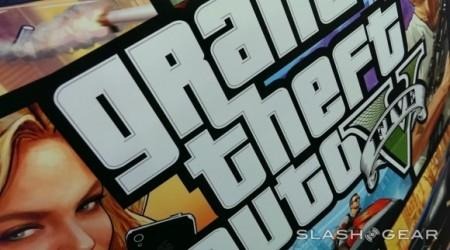 Those waiting for the update to get up and running with Grand Theft Auto Online for GTAV can begin hitting the download button immediately – supposing they're working with a PlayStation 3, that is. The Xbox 360 update to the GTA Online universe will be released soon – if not as soon as this afternoon. These update will both bring about major stability fixes for the game and (hopefully) will allow more players to actually log in in the first place.
PlayStation 3 users were experiencing server errors with the PlayStation Network that should have been solved in this newest update. Another error existed in the first training mission of the GTA Online universe which stopped users from completing the mission without going through it multiple times – this oddity should be fixed with this first big update as well. It's unclear at the moment if GTA$ cash packs will be re-enabled for either platform as purchase problems appear to persist.
Heading in to Grand Theft Auto Online should lead users to a download screen which, in turn, should begin downloading the update to the software immediately. this download appears to be going smoothly for most players on the PlayStation 3, though some users (through what's very possibly user error or internet connectivity issues on either side of the equation) have reported errors or necessary restarts. Let us know what you experience when you roll through yourself.
For those of you looking for the Xbox 360 update to Grand Theft Auto 5 and the Grand Theft Auto Online universe – don't lose hope! Rockstar games promised an update "as soon as tomorrow", promising this yesterday. With the PlayStation 3 update out already, the Xbox 360 update should be out any time now – "ASAP" as they're saying right this minute.
VIA: Rockstar games