Grand Theft Auto III for iOS Review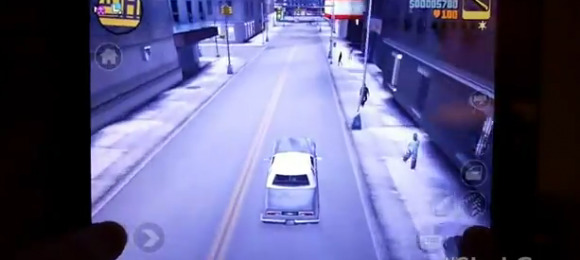 There's nothing quite like taking your rage and insane desires to crash cars into masses of people, walls, other cars, and the river in the original Grand Theft Auto III, and RockStar Games have finally brought it to the mobile platform. Actually technically they brought it to the mobile platform several weeks ago, but playing this game on the new iPad has revealed a brand new layer of excellence for your humble narrator, and while the desire to purchase the game was there at the start, the desire to play the game 24 hours a day has just reared its ugly head now thanks to the iPad's new Retina-quality display.
If you've ever played Grand Theft Auto III before, you know how polarizing it can be for the people watching you bash, shoot, and crash your way through missions all the live-long day. A person either loves or hates the fact that this game is born of violence and ushered in a whole genre of similar games in which the whole world was open to you and your mischief. Here with the A5X processor in the new iPad, there's nothing holding you back from busting skulls non-stop for hours on end.
NOTE: Also check our our [Full iPad 3rd Gen Review] for more iPad action!
Of course this game also exists for the iPhone, but at such a small scale you'll never get the full length and breadth of the meal of destruction you're set to aim at the earth in this push of the classic death festival to the modern mobile world. Play this game on the iPad 2 or the new Retina display-having iPad, and have the most awesome time of your life – and get the red flatbed truck, it always has the best tunes.
This game can be found today on the [iTunes App Store for $4.99] and worth every penny. This game has been updated at the end of last month and is due for an upgrade soon we expect, more than likely the update including some added elements we've seen in the NVIDIA Tegra 3 optimized version for Android. We've played it on the ASUS Transformer Prime and would have to say: it looks pretty darn good there also.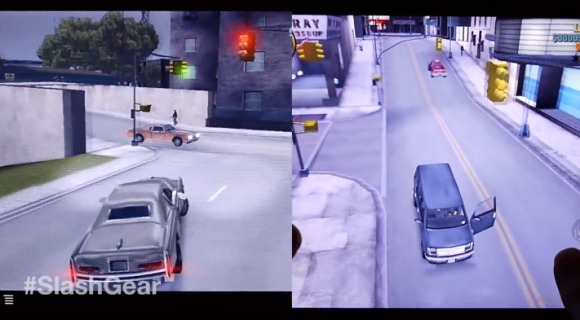 BONUS: Have a peek at the new iPad vs Transformer Prime in a Grand Theft Auto III split-screen crash a thon: exclusively on SlashGear's Facebook page!