Grand Theft Auto 6 said to be in production, Tokyo was once considered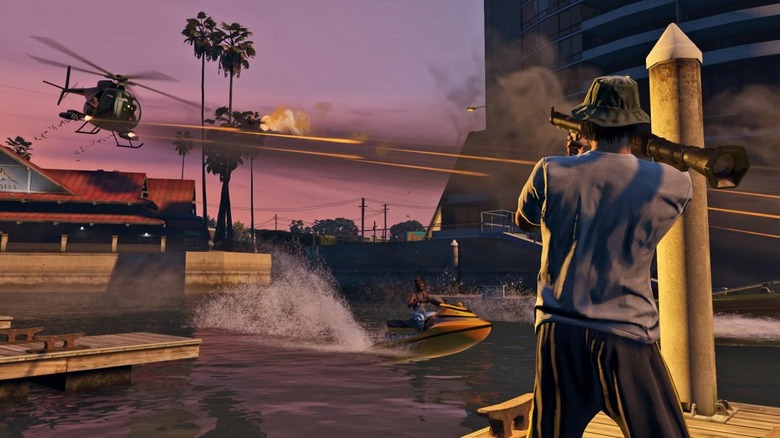 Grand Theft Auto 5 is far from being an aging title at this point, with a near endless number of activities available in the open-world crime game, but it is a solid two and half years old. This means that it's likely time developer Rockstar starts making plans for the next sequel. According to sources talking to TechRadar, that's exactly the case, with "preliminary" production having started on Grand Theft Auto 6.
Rockstar has declined to comment on this new, of course, but it's hard to imagine that work hasn't started on the next GTA game, as it is one of the biggest, highest revenue earning game series around, with number five having shipped over 60 million copies.
While the sources mentioned that an exact location for GTA 6 hasn't been decided on yet, it's almost sure to be in the US. Another reason that development has probably started is because Rockstar would likely be building a new engine for the next entry, taking advantage of the newer, more powerful PS4 and Xbox One consoles. GTA 5 development began in the midst of the PS3/Xbox 360 generation, and saw release on those system first before being ported to the next-gen a year later.
See GTA 5 recreated in real lifeTechRadar's report also shed light on past development of the GTA series, with there once being plans for a game set in Tokyo, Japan. This certainly won't be the setting for GTA 6, as the possibility of Tokyo was explored way back in 2003, following the releases of GTA 3 and Vice City.
It seems the developers even sent some of their staff to the Japanese metropolis on a research trip, collecting location photos for reference and getting a general feel for the region by meeting locals. However, while Rockstar was "serious" about a GTA game set in Tokyo, the project was eventually cancelled due to a number of problems.
These issues stem from the fact that the series has rooted itself in the US and its culture, and trying to transplant that to another country meant many aspects of the game fell apart. Some examples mentioned include the road systems of Tokyo, which would make navigation by car more difficult, along with the different tastes when it comes to cars, brands, and music — all of which are staples for GTA.
SOURCE TechRadar