Grand Theft Auto 5 trailer 2 live with gameplay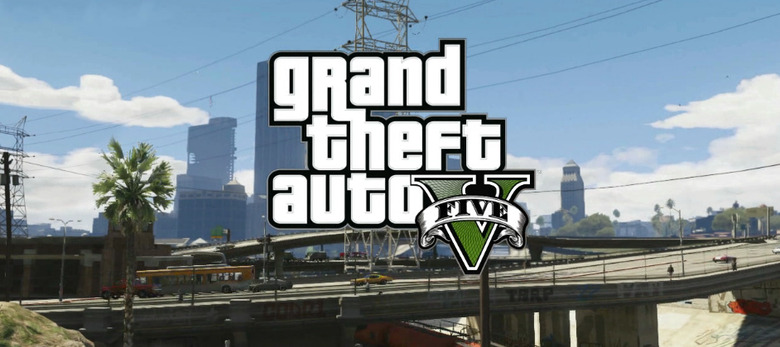 It's time to take a peek at the next trailer for the upcoming beast of a game known as Grand Theft Auto 5. This traile brings on the heat from three different directions, taking what we found from the first trailer – a man (or men) looking for a new beginning and finding lots of evil around him. Now it's time to get serious about what we're actually going to be able to do in the game.
This trailer shows three men trying to get by in the world, each of them with their own terrible problems to deal with. You'll see three different perspectives on the everyday situations of mob-connected or otherwise gang violence-toting regular Joe kind of fellows, complete with pistols under the covers. A lovely rendition of "Skeletons in my Closet" rings true as these three wild beasts take it to the streets and either try to keep the game going or stop it entirely – good luck to you, the player.
You'll see all manner of vehicles, mind you, including helicopters, motorbikes, trains, and boats. The three of these guys appear to start their journeys off in completely different directions, but by the end of the video you'll find that they've got to team up to take on whatever evil they've gotten themselves into. Expect not only to be acting as an anti-hero here – expect some hero action as well.
This game is set to bring on the largest live maps in the history of gaming and will be showing up with play that's more high-definition than the folks at RockStar have ever brought on before. Also see if you can spot the Apple computer in the trailer – it's hot!