Gran Turismo Sport release gets limited edition PlayStation 4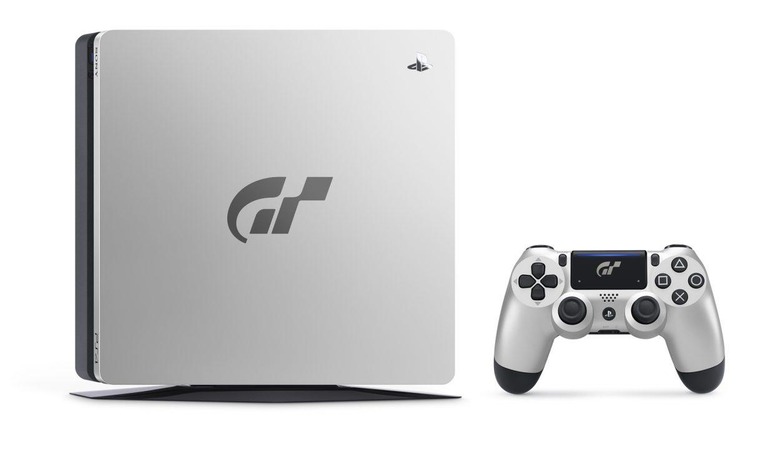 It's been nearly four years since the last Gran Turismo game, so October's release of Gran Turismo Sport is going to be a big event. That's doubly true when you consider that Gran Turismo Sport will be the first game in the series to launch on PlayStation 4. To celebrate such an exciting occasion, Sony has announced a limited edition Gran Turismo Sport PlayStation 4, complete with a special DualShock 4 controller.
Like most limited edition consoles, this one comes with a design inspired by Gran Turismo Sport. The look of this PS4 certainly isn't as loud as some of the other limited edition consoles we've seen, as it merely sports a silver color scheme with the Gran Turismo logo. Nothing too intense, but then again, that might not be a bad thing.
Likewise, the Dualshock 4 that comes packed with the console offers the same silver color with the Gran Turismo logo gracing the touchpad. Again, this controller is fairly unoffensive in its design, but that may not be a bad thing. After all, some of the limited edition controllers Sony has been releasing lately definitely leave something to be desired.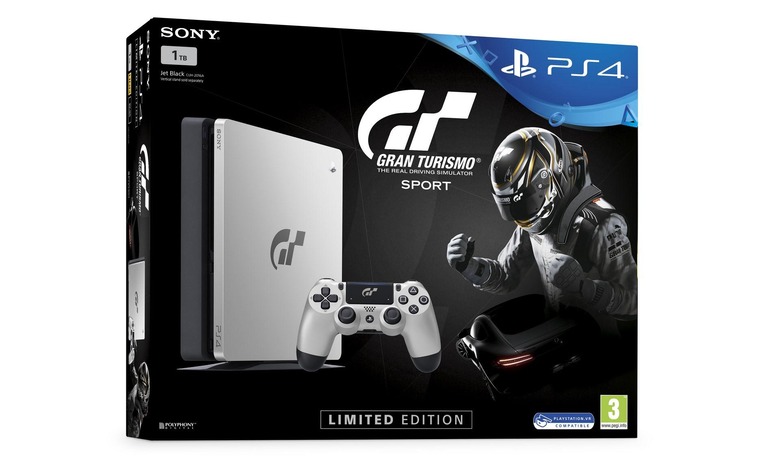 This console will come packed with the Day 1 edition of Gran Turismo Sport, which gets you $250,000 in in-game currency, a set of sticker packs, a chrome racing helmet for your in-game avatar, and finally, 60 different PS4 avatars. Sony points out in its announcement today that it will offer the Dualshock 4 as a standalone product and in a bundle with a standard version of Gran Turismo Sport.
Just as well, there are few other console bundles that come with the standard version of the game. Of these four console bundles, only one of them is a PS4 Pro, and unfortunately it looks like this is the only the way to get a copy of Gran Turismo Sport with your PS4 Pro purchase. While it seems like Sony would want to push a limited edition PS4 Pro with the release of Gran Turismo Sport, the limited edition bundle only nets you a PS4 Slim.
For now, this limited edition console has only been confirmed for the UK, Europe, Australia, and Asia, with no word of a US release just yet. We'll see if that changes between now and October, but until then, expect this console to launch alongside the game on October 18.