GP2X Wiz retrogaming handheld gets reviewed: expensive but brilliant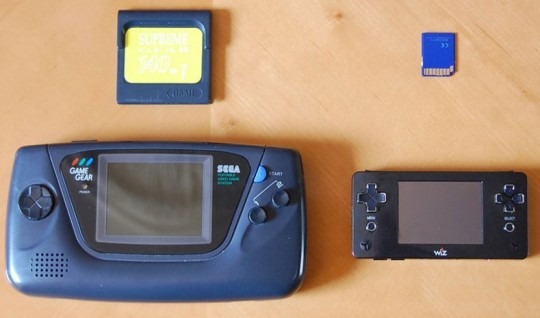 It's been almost three years since we last mentioned a review of one of GamePark's GP2X open-source handhelds, and as you might expect the company has made a few changes since then.  The latest-gen GP2X Wiz has a 2.8-inch 320 x 240 AMOLED touchscreen, customized Linux OS with 15-second boot and is available for $180; according to Boing Boing Gadgets, if you can stomach the price it's the best retro-gaming handheld around.
Plus points include a huge range of emulator support and literally thousands of games out there to play, together with some decent included titles and strong performance from the easily over-clocked CPU.  MegaDrive and SNES titles are smooth, although Amiga games are "a smidgin choppier than the real thing."
Downsides are few and far between, though some may find the button layout – the right-side controls are actually four, clustered buttons rather than a second D-pad – frustrating.  If $179.99 sounds reasonable for all the questionably-legal ROMs you can eat, the GP2X Wiz is available through ThinkGeek now.