Gotham Bicycle Defense Defender creates thief-proof bike light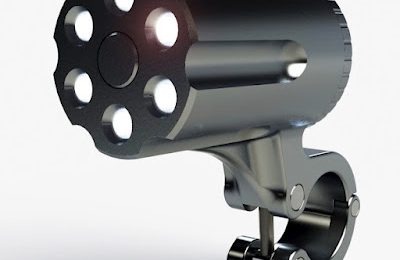 City cyclist rejoice, there's a brand new lamp in town – one made with six high-powered LED bulbs, an aluminum body, and a construction that'll make it impossible to be stolen by thieves. The idea for this light came from its developer's colleague getting hit by a car at night after his lamp had been stolen. The developers of The Defender are former MIT students Slava Menn and Brad Geswein saw the problem and surveyed over 100 bikers around NYC, over a third of them confirming that yes, they'd had a bike light stolen at some point or another. From there, these two fellows created a business called Gotham Bicycle Defense.
The first product of Gotham Bicycle Defense has been crowd-funded by KickStarter and has garnered $24,915 of their $18,000 goal – with 57 days left to go! That's 359 backers for a project that will soon be shipping this lamp with its hardcore features galore. What you're getting here isn't just a secure bike light, it's a wholly unique piece of hardware that only YOU will be able to attach and detach.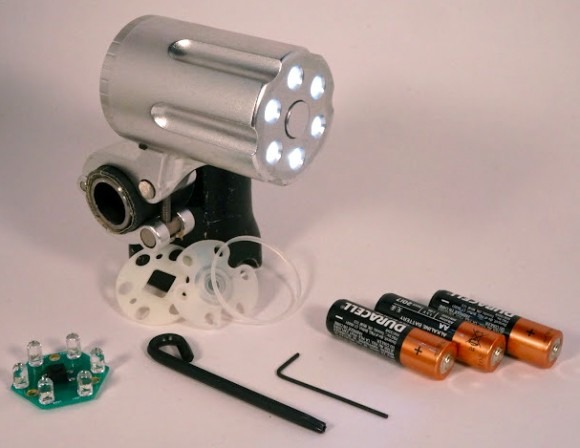 When the project began, the team was using a Torx security screw to attach it to your bike – this making the number of people able to steal one extremely low. What they're doing now is having a completely custom-made security screw created specifically for this lamp – that's secure! The lamp's 6 high-powered ultrabright LED bulbs are powered by three AA batteries, these batteries giving the lap 100 hours of life. The back of the lamp is the battery cover, the cover also secured with a tiny allen key so not just anyone can access it.
One of the best things about this whole unique key situation is the groups willingness to send you a new one – if you lose your key, you're fine! The lamp is also waterproof and made with three tightly sealed silicone gaskets so you'll have no problem leaving it on your bike outdoors all year long! This beast will allow you to attach it to 22 to 32 mm handlebars and it has a 30 degree spread and 80 degree periphery hotspot. You can also set your lights to run steadily or flash as you're biking – the light controlled with the center button between the bulbs.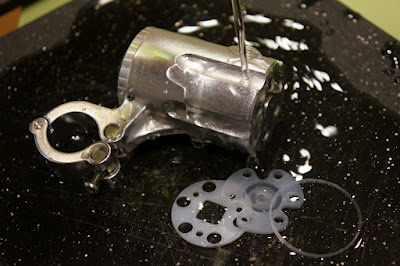 Head to KickStarter to donate and get in on the party early or wait until full production goes into effect soon!