Gorilla Glass 2 arriving on devices by April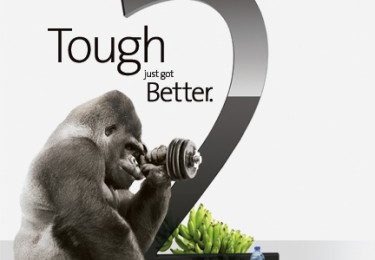 Corning, the makers of Gorilla Glass, announced today that they have already begun shipping its second-generation Gorilla Glass to manufacturers, who have plans to release products with the new display material within the first quarter of this year. That means we should be seeing Gorilla Glass 2 on commercially available devices by April or early May.
Gorilla Glass 2 was first unveiled at CES 2012 earlier this year and was touted as being 20 percent thinner than its predecessor, while being just as strong. The thinner material not only allows for thinner form factors for mobile devices but also brighter displays and greater touch sensitivity.
The company announced that since unveiling Gorilla Glass 2 last month, it has qualified the glass with more than half of its current customers and its first orders having already been shipped. Among these first customers are Acer and Asus, the latter of which plans to use the new material on the Transformer Pad Infinity. Hence, this could mean the new tablet will launch within a few short months, although other devices sporting the new glass may land in the meantime as well.
[via MarketWatch]