Gorenje Smart Table has a cold heart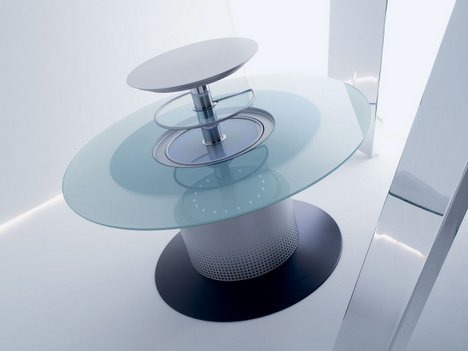 I'm all for convergence.  Phone and GPS?  Yes please.  Watch with built-in TV and hairdryer?  Gimme gimme gimme.  Table and refrigerator?  Um, okay?  Smart-furniture designers Gorenje have obviously decided that warm drinks are the scourge of dinnertimes, hence a table that has a cooled centre compartment that rises at the touch of a (remote control) button. 
Available Summer 2007, each table is bespoke and can be made in a variety of materials – glass, wood, stone, maybe even cheese.