GoPro Karma drone's Grip now on sale by its lonesome self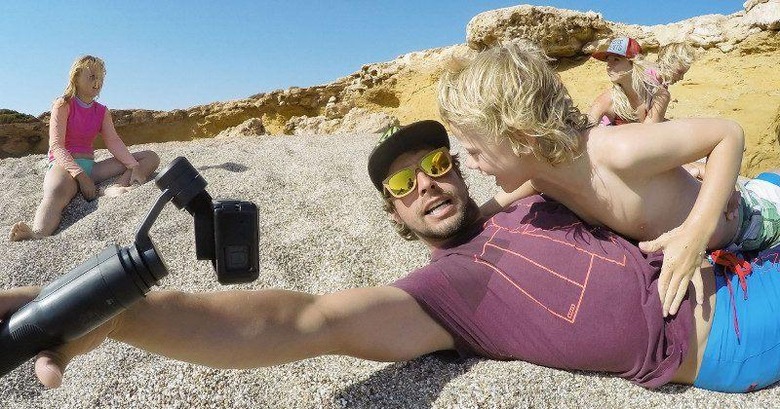 We're still not sure when the Karma, GoPro's first ever and ill-fated drone, will return. IF it will return, which may be in doubt given GoPro's financial troubles. But while the Karma itself may not be here, or may never be again, it's legacy will live on. Or at least part of it. GoPro has just made available the Karma's stabilizer as a standalone handheld product, the Grip. Perhaps it's a last ditch effort to salvage what it can from the Karma, by selling the feature that made the drone quite impressive.
GoPro is known more as an action cam type of company, so it was definitely intriguing when it teased it was making a drone. It then became all the more interesting when it showed off sample camera footage from a drone that had no shake whatsoever. The perfect stabilization, in short. While the Karma drone may have delivered on that front, it failed in other aspects, forcing GoPro to make and embarrassing recall. And the rest, as they say, is history.
GoPro hasn't yet given any word on the Karma after that, but if stabilization was your interest anyway and not the drone, then the company has the thing for you. The Karma Grip is now something you can buy to get that same stabilization, without the drone, and without the camera either.
The Karma Grip clearly intrudes into the DJI Osmo's territory, just as the Karma itself was intended to rival the famed drone maker's quadcopters. Hopefully, the much simpler grip has a better chance. Except perhaps in terms of configurations.
The Karma Grip doesn't come with its own camera, for its $299.99 price tag. You'll have to shell out another $400 or so for a compatible GoPro camera, which currently only includes the Hero 5 and the Hero 4, no Hero 5 Session. Of course, if you previously owned a Karma drone and sent it in for a refund, you probably got a free Hero 5 already.