GoPro HERO6 Black official: 4K60, waterproof, more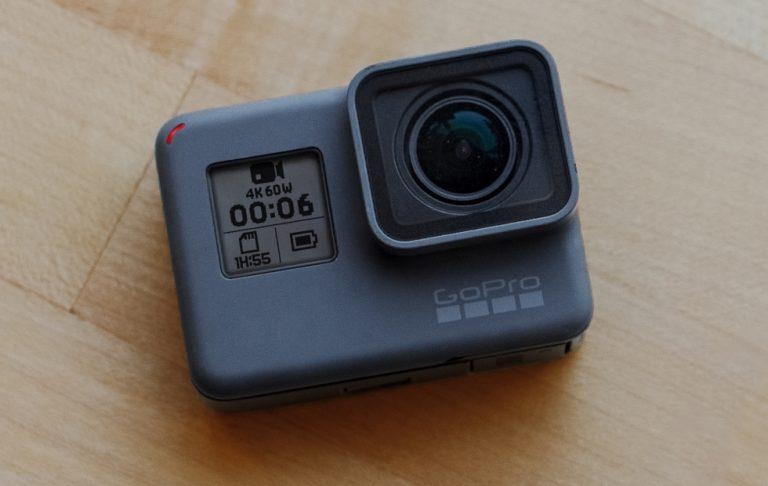 There's a new GoPro in town, the GoPro HERO6 Black, and it's the 4K60 upgrade to the action camera we've been waiting for. Launched today in San Francisco, the new HERO6 Black promises a fully waterproof and ruggedized body without requiring an accessory shell. Along with 4K resolution footage, it'll also capture 1080p240 video.
There's more than just a bigger number of pixels this time around, mind. GoPro says the HERO6 Black also packs a "dramatically improved" dynamic range, in addition to better low-light performance. It also gets the "most advanced stabilization" that GoPro has offered to-date, for smoother video.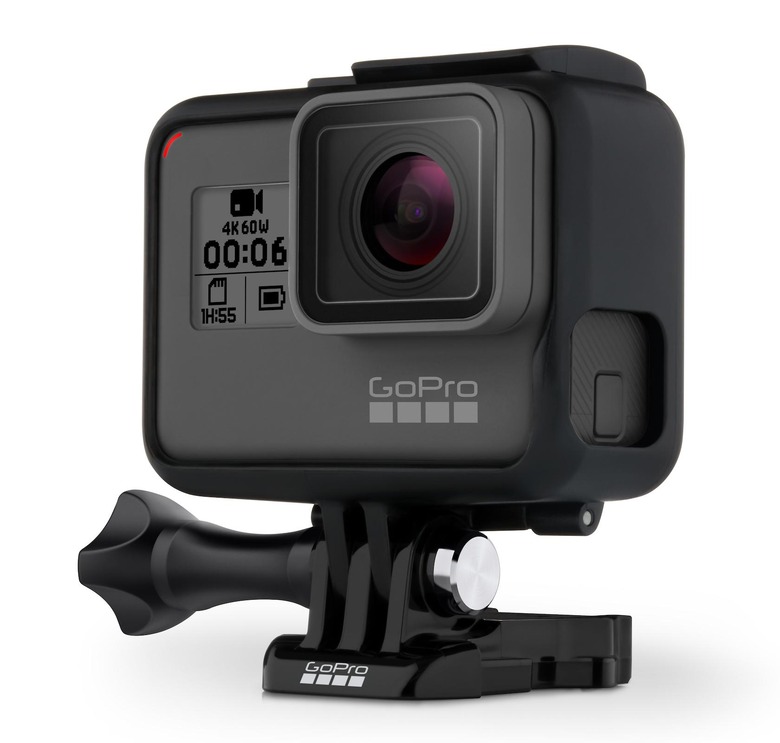 RAW and HDR photo modes are onboard, and there's a new touch-zoom system, though it's digital not optical. The HERO6 Black is waterproof to 33 feet, while inside there's a new, custom-designed GP1 processor that allows for things like twice the frame rates of old GoPro models.
Importantly, actually accessing all the new functionality should be straightforward, too. Most of the settings will be handled automatically, and there's voice control with support for ten different languages. Zooming is controlled by touch, meanwhile.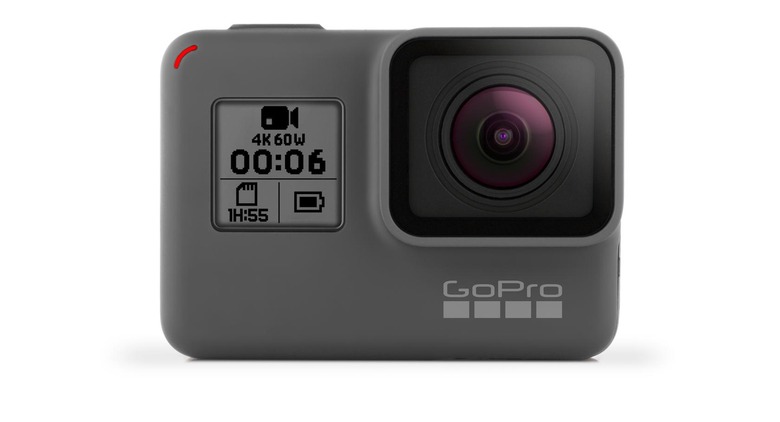 The GP1 also powers GoPro's QuikStories feature. That combines computer vision and machine learning to identify scenes from your recordings, and then automatically create a summary video of the highlights.
That takes place in the GoPro smartphone app, so of course you have to get the footage from the camera to your handset. Courtesy of 5GHz WiFi, GoPro says transfers from camera to phone should be three times faster. The HERO6 Black also has GPS, and accelerometer, and gyroscope, along with Bluetooth.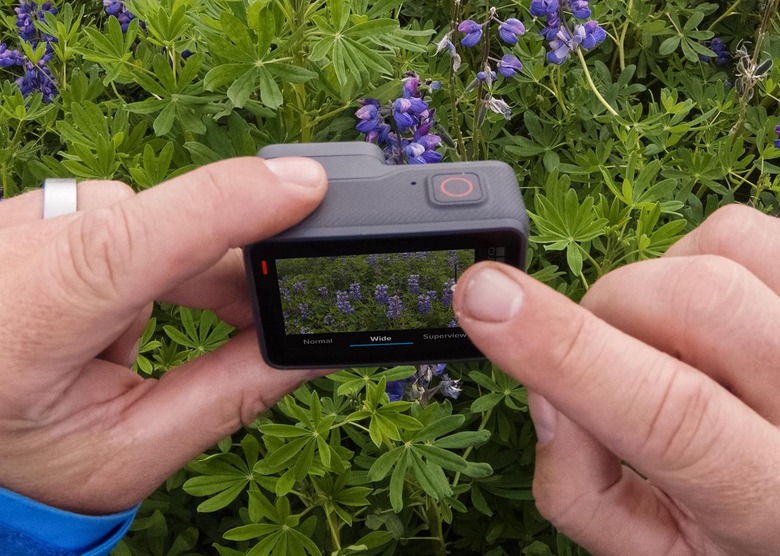 As with previous GoPro HERO cameras, the HERO6 Black will work with both the company's existing mounts and its Karma drone mount. The latter is getting an update to make it HERO6 Black compatible. The former range, meanwhile, is being joined by three new options.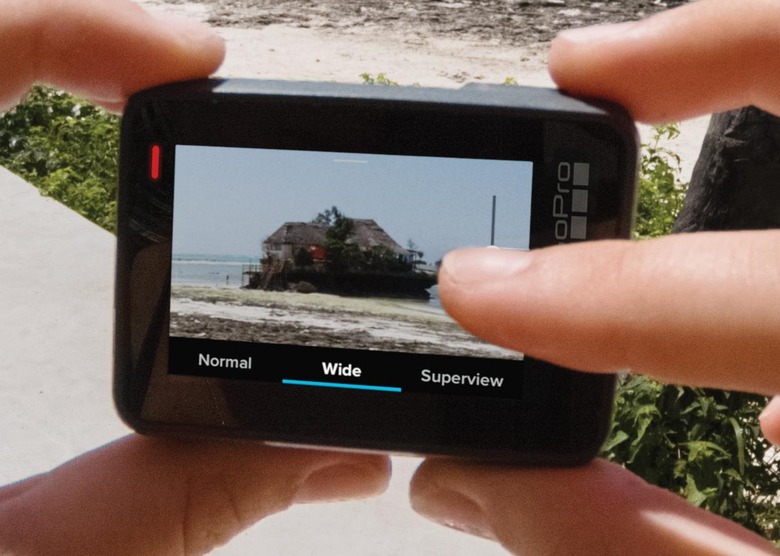 Shorty is GoPro's take on the selfie-stick, an extension pole that also acts as a tripod. The Handler is a floating handgrip, that has a quick-release mount for use in pools and the sea. Finally, there's the Bite Mount + Floaty, which combines a flexible bite mount with a spot that's designed to be easy to identify from a distance.
HERO6 is available now, priced at $499. There'll also be a version of the GoPro Karma drone with the HERO6 bundled in, for $1,199.