GoPro HERO4 Session price cut to $200 for action on a budget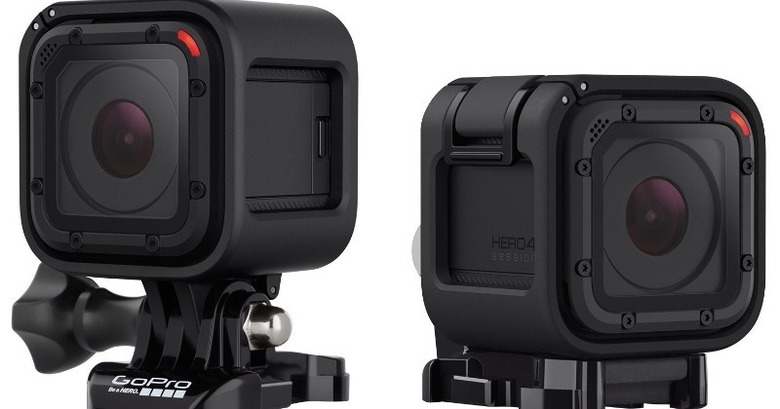 GoPro has again slashed the price of its most affordable action camera, cutting the GoPro HERO4 Session to under $200. Now just half of the price it launched at back in July, the cube-shaped video camera still records up to 1080p60 video or 8-megapixel stills, with a streamlined control system that aims to make filming stunts, parachute jumps, and other madcap adventures more straightforward.
So, rather than the multiple buttons that GoPro's more expensive – and, it's worth noting, higher-resolution – cameras are studded with, the HERO4 Session has just one button. Press that once and the camera both turns on and starts video recording; a long-press powers it on and starts timelapse photography instead.
Inside there's WiFi and Bluetooth, and any more complicated control such as choosing the resolution settings is handled by the iOS and Android app.
Meanwhile the camera itself is waterproof without an additional housing being required, with the side benefit that the microphone isn't covered up even when recording watersports, skiing, or other similarly damp endeavors.
Compatibility with GoPro's existing range of mounts means if you already have a bag full of HERO4 Black or HERO4 Silver accessories, you should still be able to make use of them.
Still, the drawback to that compact, waterproof form-factor is the absence of a removable battery. The HERO4 Session should last up to two hours, GoPro says, but after that point you'll have to plug it in and recharge it, which takes around an hour.