GoPro Hero3+ and Hero3 get new housings, mounts, and software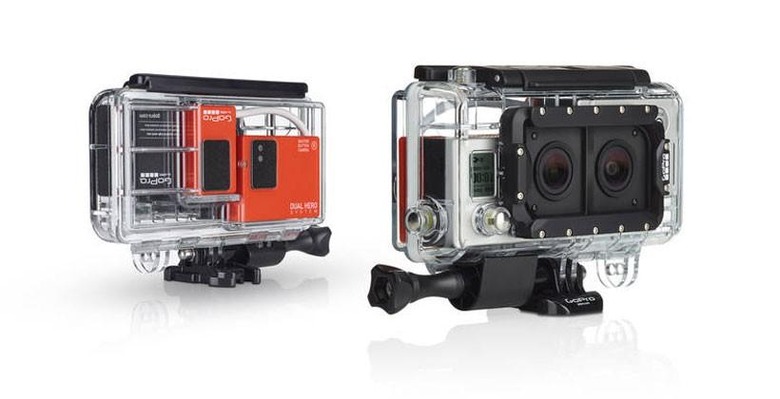 GoPro makes some of the most popular and compact video cameras on the planet and there are mounts available that allows the cameras to be secured to a person, car, and just about any other surface. GoPro has announced some new accessories, mounts, and software for its new Hero3+ and Hero3 cameras. Among the new mounts are the Blackout Housing for $49.99 that has a non-reflective back matte finish and LCD concealment stickers for recording in stealth mode.
GoPro has also rolled out the Gooseneck accessory that has a seven link flexible neck and quick release base plate designed to let users get hard to reach shots. The Frame is described as the smallest and lightest way to mount the GoPro giving access to all the controls and ports for live charging, offloading video in real time and other uses. It is available for $39.99.
The Dual Hero System will come in the spring for $199.99 and will let owners of the Hero3+ Black Edition camera record synchronized 2D video and then convert to 3D video using the free GoPro software. A new Dive housing is also coming that is waterproof up to 197-feet. Several software updates have also been released that make it easier to view, edit, and share video with the software.
The GoPro app has been updated to deliver wireless camera software updates to the Hero3+ camera. GoPro Player software for the Mac or Windows computers will land in the spring supporting the playback of 4k video and other resolutions.
SOURCE: GoPro