GoPro Hero 6 Black discovered with 4K, 60fps recording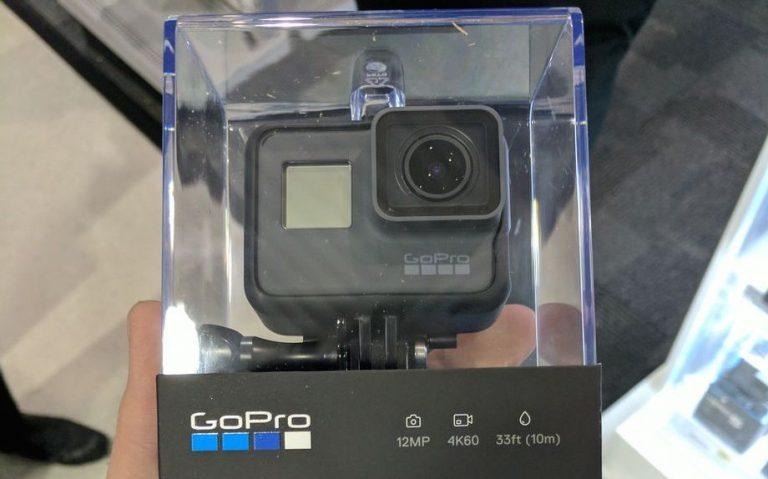 The latest action camera from GoPro, the Hero 6 Black, has leaked ahead of its official reveal, but not in the typical way of specs and photos making their way online. Instead, the actual camera, complete with finalized retail packaging, has been discovered at a Best Buy store in Canada. This comes well before the expected announcement/release on September 28th, but it gives us an early look at the camera's details and specs.
Right off the bat, it's clear the Hero 6 Black keeps the same compact design as the Hero 5 Black, including being waterproof up to 33 feet. But the first big improvement is the new camera's ability to capture 4K video at 60 frames per second with a 12 megapixel sensor. This will be a welcome upgrade for many GoPro users, as the Hero 5 was limited to 4K at 30fps.
Other details gleaned from the camera's packaging include slow-mo capabilities of 1080p recording at 240fps. The price in Canada was listed at $649, while in the US the Hero 6 Black is expected to go for $500. The good news about GoPro sticking with the Hero 5's design is that users won't need to upgrade their accessories, as they should fit the new camera without issue.
We've known the Hero 6 has been coming for some time, as GoPro's CEO Nick Woodman even confirmed its existence back in February. More recently, however, the camera maker has been working to turn its financial troubles around, stating that the Hero 6 would be a key product in its return to profitability.
SOURCE The Verge