GoPro has set its sights on drones and virtual reality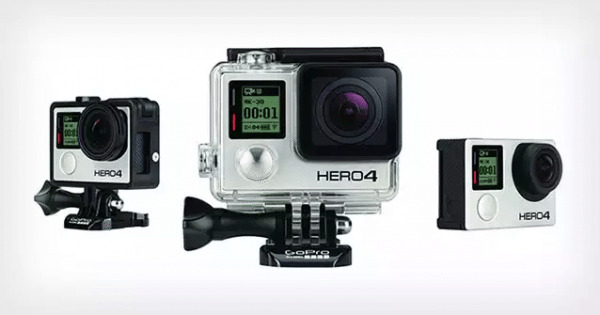 GoPro, maker of the ever-popular little action cameras by the same name, has expanded its horizons a bit, or at least its vision of those future horizons. The company is eyeing both virtual reality and drones, GoPro's CEO Nick Woodman revealed earlier today. The virtual reality aspect would be facilitated with something dubbed the Six-Camera Spherical Array, which is an accessory designed to hold six of the maker's Hero 4 action cameras. The other project is a quadcopter said to be in the works. Unfortunately, precious few details about that particular project were revealed, though we can imagine it'll include a nifty camera.
Woodman revealed the company's focus at the Code Conference earlier today, and during it he explained what we can expect from GoPro's VR future. The aforementioned six-camera accessory is a mount that can hold six of the small action cameras, which would then all record video and images from slightly different angles.
After the recordings are made, they're stitched together using the software Kolor, which GoPro scored recently in an acquisition. At the end of it, all the stitched footage will create a high-resolution spherical look at whatever was recorded, the likes of which would be viewable in any of the VR headsets that have surfaced at this point.
As for the drone — the quadcopter, to be more precise — GoPro's CEO didn't have much to say, except that one is in the works. There's no information about what can be expected in terms of features, design, or how much it will cost, but we do know that at this point in time the maker is aiming for an early-isn 2016 launch.
SOURCE: Re/code