GoPro Fusion Android support arrives for 10 compatible phone models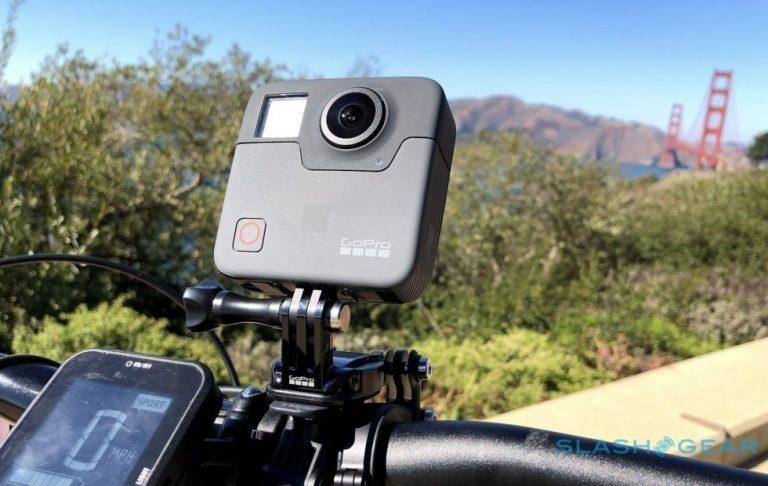 Last year, action camera maker GoPro introduced a 360-degree 5.2K camera called Fusion, a model that resembles the company's HERO models but with notably different functionality. The GoPro Fusion has launched in the months since its introduction, enjoying fairly solid user ratings and reviews while helping GoPro edge away from its business troubles. Thanks to a new app update, Fusion just got a little more appealing.READ: GoPro Fusion Preview: This video shows the 360 camera's true potential
The GoPro Fusion camera is a great piece of hardware, but it's only as great as the software that joins it. GoPro brags that its mobile app "truly pushes the limits of what is possible on a mobile device," but the device support was limited.
That changes with an update pushed out for the GoPro app on Android, bringing Fusion support to 10 smartphone models. With that support comes an open door for Android users, at least some of them — you need one of the big, recently released handset models to use the camera, and not all of them enjoy full support.
Fusion camera's Android support covers the following models:
Asus ZenFone AR

Google Pixel / Pixel XL

Google Pixel 2 / Pixel 2 XL

LG V30

Motorola Moto Z / Moto Z Force

Motorola Moto Z2 Force

Samsung Galaxy Note8**

Samsung Galaxy S7 / S7 Edge*

Samsung Galaxy S8 / S8+**

ZTE Axon 7
The models marked with an asterisk only have limited support, with GoPro explaining that they do not support 360-degree video sharing, though they do support 360-degree photo sharing. As well, the company notes that Galaxy S8/+ and Note 8 compatibility and performance varies based on region. Fusion fully supports iOS.
SOURCE: GoPro