Google's VR headset: AR, eye-tracking, wireless (or wired)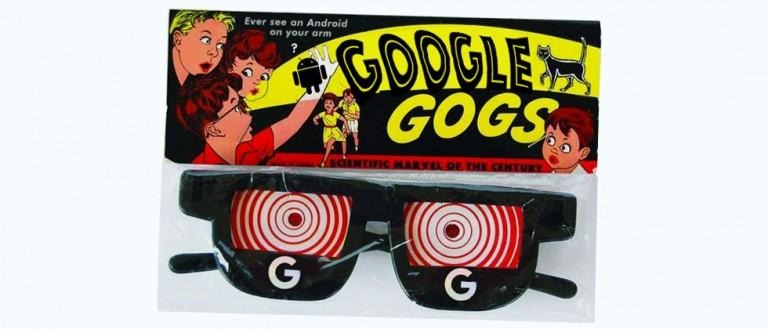 Google's play in the virtual reality environment is about to get a lot more focused. Inside a virtual reality headset the likes of which the world has never seen before, Google will deliver an entirely unique experience. Sources close to the company have described multiple areas of innovation Google has been exploring, leading to a headset that's a combination of the best parts of Google Glass, Google Cardboard, and Android in general. This headset will take on Samsung, Oculus, and any and all other combatants.
Earlier today we relayed some information about Google's next big move in the virtual reality arena. Have a peek at the feature: Google VR headset: self-contained, Android likely. The majority of that information came from 3rd-party sources with anonymous contacts of their own. What we're reporting here comes independent of those sources (as best we can tell).
Information shared with SlashGear this week allows us to see Google's work on what's effectively a hybrid of technology created initially for devices like Google Glass and Android smartphones and cameras.
What we've got here is a headset – a heads-up display, it's described as – with the ability to use ambient light, displays, cameras, and eye-tracking technology to create an immersive experience for the user.
While previous reports suggest that his headset is entirely wireless, we're to understand that this is not entirely true. While the possibility that the wearer would remain wireless exists – if they wanted to – they could also potentially harness additional compute power from a wired connection.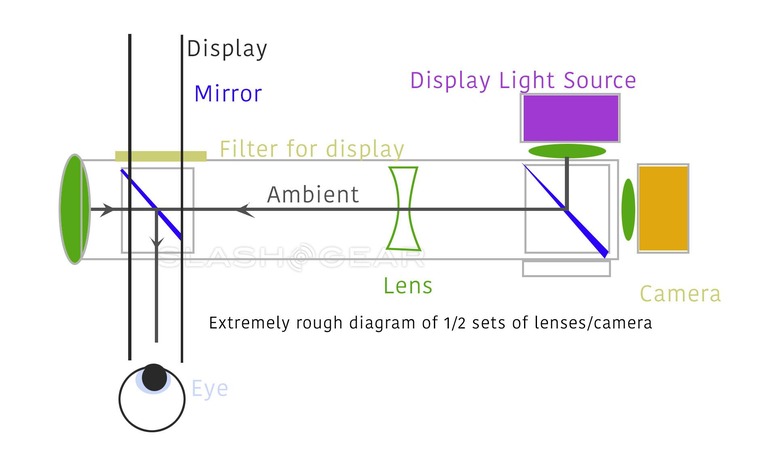 That'd be the best of both worlds – mobile when you want, wired when you need to optimize your visual experience.
This headset has the ability to connect to the internet, obtaining information based on GPS location, apps, and etcetera. This wireless connection can also offload computing to remote servers.*
SEE: Google's great democratization of Virtual Reality
*Somehow, as if by magic, we must assume, since this seems insane for a VR headset. This bit we're not entirely convinced about at the moment.
This headset employs technology (cameras, mirrors) to obtain visual information from outside and inside of itself. Ocular measurement is obtained using a camera perspective that is, apparently, in front of the eye, with an undistorted image provided therein.
This image of the eye obtained by the headset can provide both accurate user identification and health monitoring.
That's eye-scanning, if it weren't already clear.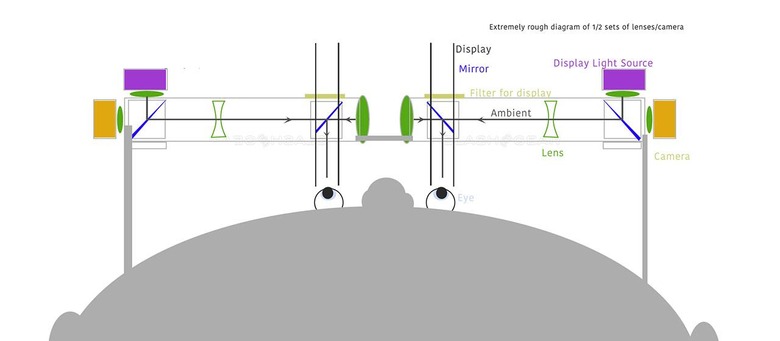 Google's headset would be able to see and record where the eye is focusing. As such, the image the eye is being shown will be able to adjust based on the movement and focus of the eye.
Sources suggest that holographic optical elements (HOE) have been tested, but may not end up being used in the first iteration of this device.
It was also mentioned that while this headset could potentially use application-specific processor units, it's also able to work with general-purpose processors – better for an operating system as such.
Again, as mentioned in the earlier report, this headset will almost certainly run a new version of Android, able to make use of previously-developed apps for VR through Google Cardboard (on smartphone-based Android OS). It's also possible that, by the time Google reveals their headset, they may have changed some elements regarding any element mentioned above – we just cannot know until Google makes it all official.
A slightly modified version of the VR components available in this Android VR edition software is tipped to be included in the next version of the standard smartphone-based OS as well.