Google's Trusted Voice smart lock for Android rolling out now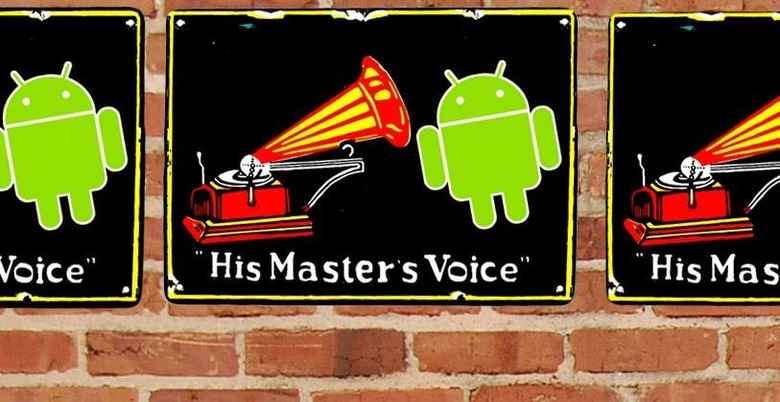 For those of you with a Nexus device, prepare yourself – you may be able to unlock your phone with your voice by the end of the week. This will come as a part of the newest update to Google Play Services 7.0 and Android 5.1 Lollipop, and it'll be appearing in your Smart Lock section of security in standard Settings in Android. This newest unlock will appear alongside Trusted Devices (like Android Wear devices), Trusted Places, Trusted Face, and On-body Detection. This update will eventually be released to all devices – provided their manufacturer gives the thumbs-up in due course.
This service will be using the same voice training as you've used for your Google app, searching with "OK Google." You'll be able to switch on or off the following modules: From the Google app, From any screen, and "Trusted Voice."
The Trusted Voice bit includes the description: "Let 'Ok Google' unlock your device when the sound matches your voice model." You'll be able to retrain your voice model, as usual – as well as delete your voice model if you do so wish.
Also as normal you'll be able to set a backup just in case you have a very raspy voice at some point after activation. Setting a PIN code will be your savior if you just so happen to be locked in a room with a gag in your mouth and just your nose free to boop the screen – no worries!
This service is rolling out to Nexus devices this week. We've seen it landing on the Nexus 5 so far – we wouldn't be half surprised if it appeared on the Nexus 9 and the Nexus 6 sooner than later.