Google's Project Tango SPHERES Robots Arrive At ISS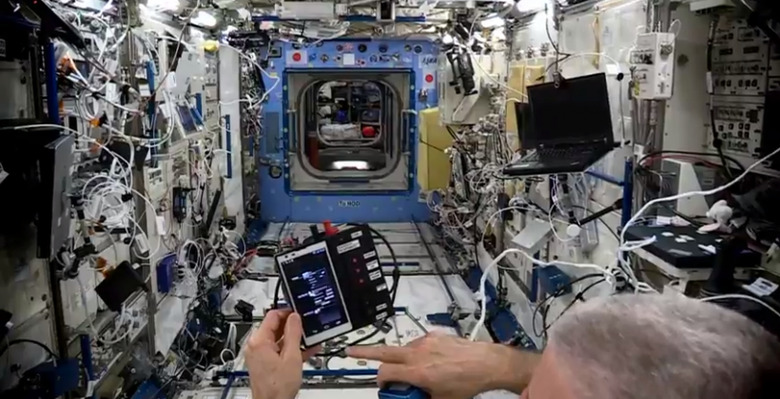 Google's Project Tango has arrived at the International Space Station, with the 3D mapping smartphone prototype strapped to SPHERES smart internal satellite robots. The "Synchronized Position Hold, Engage, Reorient, Experimental Satellites" are floating ball 'bots intended to navigate their way around the inside of space stations and, eventually, help astronauts with their everyday lives, and NASA hopes the addition of Tango tech will make them even smarter.
The SPHERES project has actually been underway for seven years, with a flock of three of the satellites testing out new algorithms and propulsion methods. Their latest deployment saw them arrive at the ISS this week, outfitted with new, customized Project Tango rigs.
Until now, the SPHERES have used a combination of ultrasound and infrared light to figure out their position. While that's worked, its also meant that they've been limited to a certain area on the Station; new geographies confuse the system.
By switching to Tango, and its ability to do real-time camera and sensor-based mapping without needing GPS. Google is using a specially modified version of its phone-style prototypes, rather than the more recent Tango tablets, which have been split down the middle so that what would normally be the front and back of the handset instead both face the same way.
That allows the sensors to all be used, rather than blocked by the body of the robot, and for easier access to the controls.
It's the first time Project Tango has made it off of Earth, though not the first time the experimental robots have been weightless.
NASA took several members of the Google ATAP team responsible for the system up in one of its weightlessness planes, which dive down from high altitude to give a temporary period in a gravity-free environment.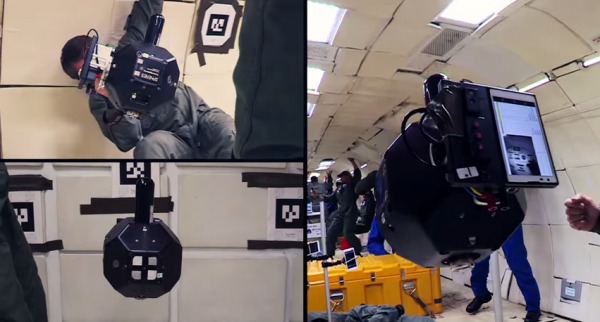 The goal is to create robotic assistants for astronauts, to help them with science or other tasks, as well as create a maintenance drones which could go about their tasks independently.
As for Tango back down on Earth, Google showed off its developer devices earlier this year, 7-inch Tegra K1 powered tablets. They're not cheap, however, at $1,024 apiece, and regular consumers would be better off waiting for production devices using the technology. LG has already thrown its hat into the ring to produce just such a device in 2015.
MORE NASA