Google's Nexus One Could Hit Verizon Wireless With Some Surprises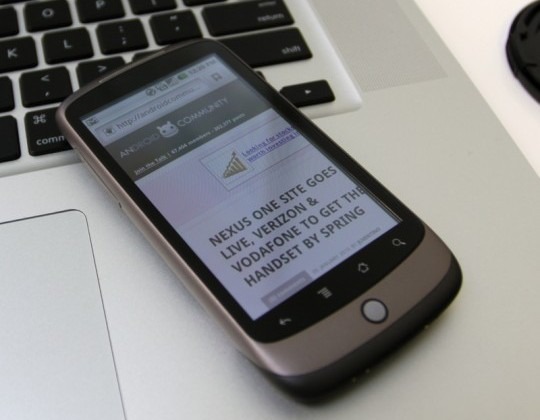 Hurry up and wait. That's what many on the Verizon Wireless network have been forced to do, ever since the Nexus One was announced back in January. Despite the fact the phone has been listed as "Spring 2010" since day one, that hasn't stopped people from impatiently waiting the handset's launch. It looks like Google is sticking to their guns, though, because there hasn't been much in the form of release date information other than that "Spring 2010" staring at you.
If rumors are to be believed, it looks like Google is aiming to bring the Nexus One to Verizon with a few surprises in store for future customers. What surprises? We have no idea. According to JKOntheRun, the version for Verizon Wireless will be seeing some extra features that the other versions (which we imagine includes the Sprint model as well, but there might be some reason to speculate on that) don't have. Hardware wise, that could mean better screens. Or maybe it could lose the trackball, and trade in for that optical trackpad. But, while it's perfectly possible for that to happen, we're thinking that it may be more software related.
The reason the Sprint model comes into question, is because that it looks like that model will come out after the Verizon Wireless handset. So, if it is hardware related, that would mean the Sprint model will come out after the updated model for Verizon, and we imagine that would upset quite a few people. Especially if the changes are perceived as being "better" than the current (or future) model(s).
As for the release date of the Nexus One on the Big Red network, rumors have it "any day now." Considering April is any day now, that would fit nicely with the Spring release. We've got reason to believe that it's definitely coming soon, as we've heard the same rumors, and we've even seen the phone appear on Google's Phone Store for the briefest of moments. We've included a blurry video of the said evidence, and if you pay attention, you can see that the device is listed as $199.99 — $20 more than what T-Mobile has the device listed as. What do you think these surprises could be? Software or hardware?
[via Android Community]