This afternoon the family crew at Google have revealed Family Link, a connection app between Android devices for smart device control. This control app will help parents monitor and control the account use of their child. Digital ground rules is the term they use to encompass this situation.
This app allows the parent to control which apps get downloaded on the Android device used by the child. Apps are sent to a request queue where the parent will decide whether to approve or deny the app's download on the child's device. This should serve to stem the tide of downloads of apps your child might otherwise download while it controls the apps that get through.
Parents will be able to track the amount of time each app is open and in use by the child with this system. This includes games, mostly – it specifically does not include "Music Players and Messaging Apps that run in the background." This system tracks apps weekly and monthly in reports sent to the parent.
This system has its own remote lock system. This can be set at a certain time of day or with a switch on the parent's end of the two-app connection. This is separate from the current security system shutdown available in Android Device Manager.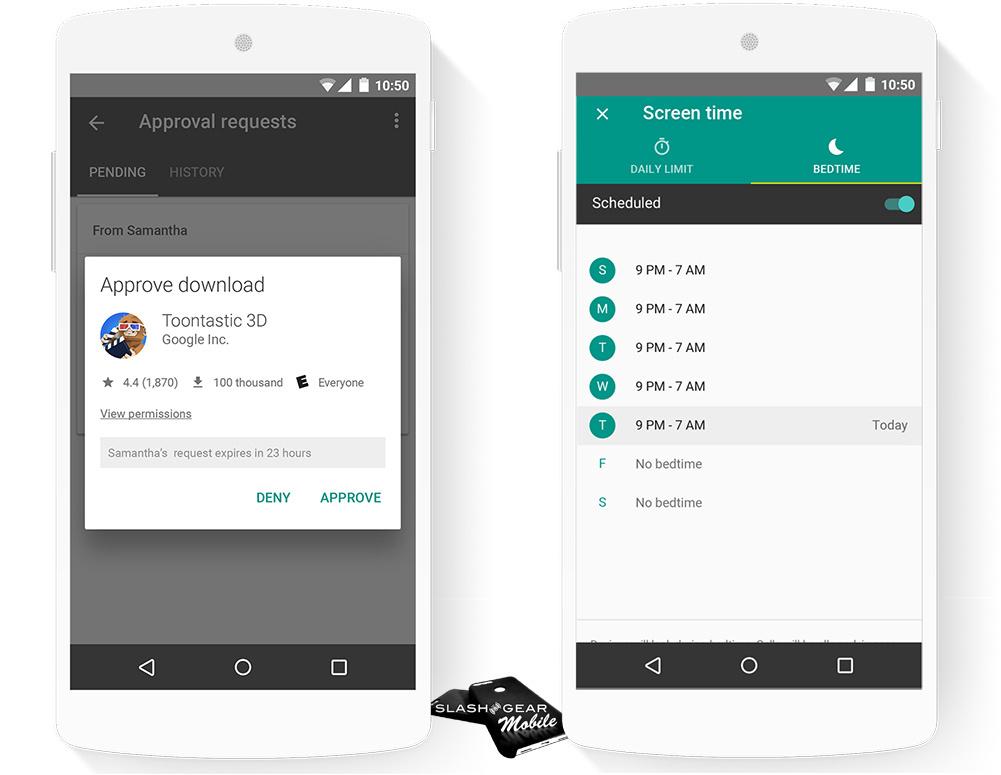 Devices that the child uses with Family Link will need to have Android Nougat or higher to function. Devices that the parent uses will need Android KitKat (4.4) or higher to control. Potential users will want to head to Google's Family Link page to request an invite with their main Google account. To attain the APK before it launches on Google Play, head to APK Mirror now as well.